World of Warcraft Introduces Classic Hardcore Servers
The long-awaited announcement has been made, and the excitement among the World of Warcraft community is palpable! Blizzard has officially confirmed the development and support of Classic Hardcore servers, bringing a thrilling new challenge to the realm of Azeroth. This guide we will delve into the details of this upcoming experience and provide you with a brief overview of what to expect. Get ready to embark on a dangerous journey where every decision counts as death has permanent consequences.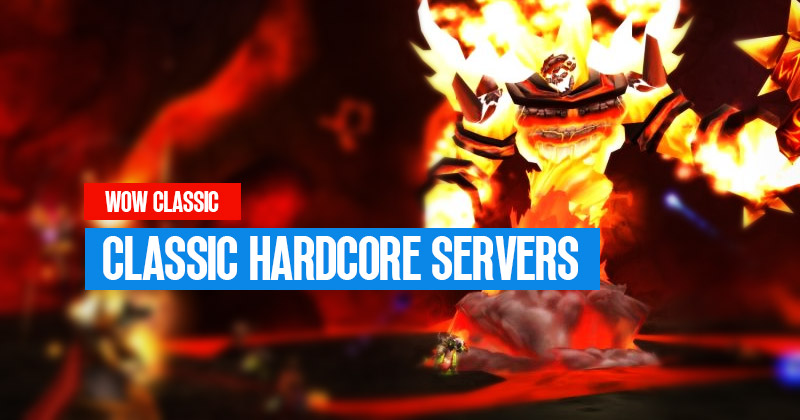 ↖ The One Life Rule
The core principle of Hardcore servers is the "one life" rule. Once your character dies, they can no longer be resurrected under any circumstances. However, you will have the ability to log in and interact with the game world as a ghost. This feature allows for important social interactions, such as handing over guild leadership or communicating with offline friends.
↖ Community-Driven Gameplay
Blizzard aims to preserve the community-driven nature of Hardcore by avoiding strict rules and allowing players to choose their own playstyles. While the one-life rule remains constant, other aspects of the challenge, which are currently optional on unofficial servers, may be adapted or made more flexible. This approach ensures that the official Hardcore mode aligns with the social structures of Vanilla WoW and promotes a highly social and engaging experience.
↖ Testing on Public Test Realm (PTR)
To ensure a smooth launch, Blizzard plans to set up a public test realm where players can try out the full rule set and provide feedback. This PTR phase will take place in the upcoming weeks, allowing players to familiarize themselves with the Hardcore mode and help shape its final implementation.
↖ Release Timeline
The release of official Hardcore realms is scheduled for later this summer, with an estimated timeframe between June and August. While the exact dates are yet to be announced, the duration of the PTR phase will provide a clearer indication of the server's launch window.
↖ Additional Changes and Improvements
In conjunction with the introduction of Hardcore servers, Blizzard may address some existing issues within the game. These improvements include fixing bugs, resolving disconnect problems, and implementing anti-griefing mechanics. While it may be challenging to eliminate all griefing, efforts will be made to create a fair and enjoyable environment for all Hardcore players.
↖ Upcoming Season and Fresh Classic WoW
For players seeking a fresh start, Blizzard has also announced an upcoming season for Classic WoW. While details are limited at this time, it is expected to be distinct from the Hardcore mode. More information will be shared later this year, and the new season may launch around November.
Conclusion:
The arrival of Hardcore servers in Classic WoW introduces a thrilling new challenge for seasoned adventurers. By embracing the one-life rule and emphasizing community-driven gameplay, Blizzard aims to create a unique and social experience within the world of Azeroth. Whether you choose to partake in the Hardcore adventure or explore other Classic WoW realms, there is something for everyone. Prepare yourself for an unforgettable journey and brace for the perils that lie ahead!
Most Popular Posts
Popular Category Lists