Top Selling Marketplaces
LOLTANK is an online platform with numerous digital services for gamers, including POE currency, Gw2 gold, diablo 4 gold and etc.
LOLTANK has become a trending gaming platform.
We offer highly competitive prices together with a very reliable service to enable you to have the optimal gaming experience.
Our Competitive Pricing: Reduce cost on game things that are used to improve your gaming and improve in gaming in its self.
Delivery within minutes: It will take only a few minutes for your purchase to be delivered to you after placing an order.
Support: We have a round the clock customer service department that will answer all your questions.
Rewards for Loyalty: You will be awarded with points, discounts as well as a customized loyalty programme meant to show the appreciation.
News & Guides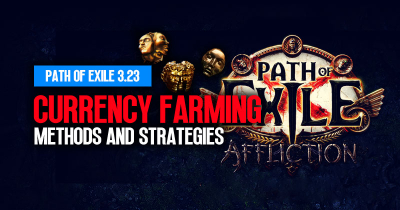 PoE 3.23 Currency Farming Methods and Strategies
Hey there, Path of Exile enthusiasts! It's Logan, your go-to guide for league start strategies in PoE 3.23. In this guide, We'll break down the top methods for farming currency, plus the pros, cons, and the best builds for each strategy. Remember, fun's the name of the game here. Choose what you enjoy, and the currency will follow.
[PoE 3.23] Top 3 Killer Boss League Starter Builds
Hey there, Pathfinders! Dive into our treasure trove of the mightiest PoE 3.23 builds around. If you're itching to bring down the big guns, you've come to the perfect place. We've lined up three supreme builds that'll make those boss monsters cry for mercy. Hungry for the nitty-gritty? Find those PoBs and complete guides in the description below.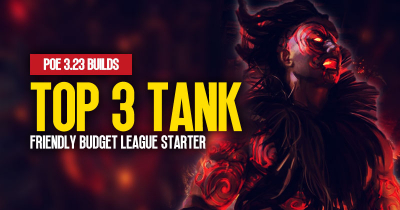 [PoE 3.23] Top 3 Tank & Friendly Budget League Starter Builds
What's up, Builders! We bringing you another roundup of the best PoE 3.23 builds. Today, we're catering to those brave souls who smirk in the face of danger. We're talking about tanky builds that let you stand tall amidst chaos. If you're looking to try these out, check out the links for PoBs and complete guides in the description.