Mobile games have come to stay, with a competitive way that was ravaged within the community and with several professional teams pointing to take the reins to venture in the first positions of world tournaments, Wild Rift or Wild Lolcito has begun to win Relevance in Latam.
With the phase of play-in in process both for the Northern Region and for the South, classified teams want to stay in the upper bracket to achieve the title on the continent, April 13 The tournament continued for LAN where Infinity was facing Vatra Gaming for a better five, on a first map where the infinite team suffered enough with the ambush made by Biggwall with a kha'six That I got early low and achieved goals to master the wild crack, the advantage that Vatra got was notorious from the beginning with the composition they had, closing the game before Minute 20.
For the second game Infinity team would take a corki in the hands of Jean who dominated in a very good way the central lane due to the missiles that leave no one played again repeatedly, while in the lower lane using braum in hands of Wizard allowed Hunter to hurt himself to harass him, the game was a total change of the first map to let the infinity empathize the series 1-1.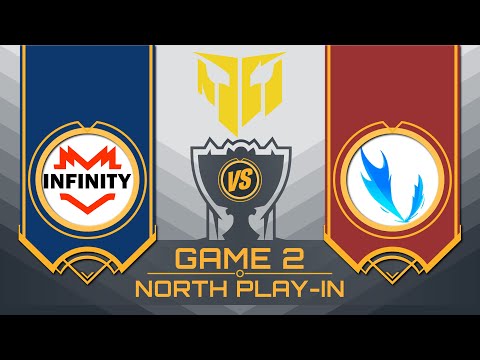 A third map that was a reset of what was happening in the series, with things couples both teams will seek to try to harm the rival both in marker and mentally to achieve victory in the crack, repeating the murderous bug in the hands of BigWall We saw an incredible handling of the champion that repeated the suffering experienced in the first map, the Vatra team managed the situation in a very good way finishing the map at minute 13 in its favor.
The fourth map could be the whole or nothing for the infinite, with the possibility of losing the series they had to throw all the cards on the table, managing to take an irelia for I did a good job in the jungle to get a good advantage in first instances but it was not enough for jacklocky who used a darius ** destroyer in all the senses, both in the lane phase and in the fights and that in a fight By the Baron the Vatra team closed the game to achieve progress.
Ending the second day of play-in of wild lolcito where the infinite ended up being conquered by Vatra to take the advance in the tournament, putting great moves in camera, the competitive level of the northern region is noted, Waiting many more games so the tournament continues along with the coverage of mgg.