Transform your destination, the new music video with Latin cosplayers focused on the guardians
The essence of the star guardians caused a great impact within the last great event that Riot Games for League of Legends and Wild Rift performs making it clear that it is one of their favorite themes, with the introduction of new teams both for the mobile version and The PC The invokers have been captivated with all the magical and mystical history that has occurred throughout the event.
From fantasy to reality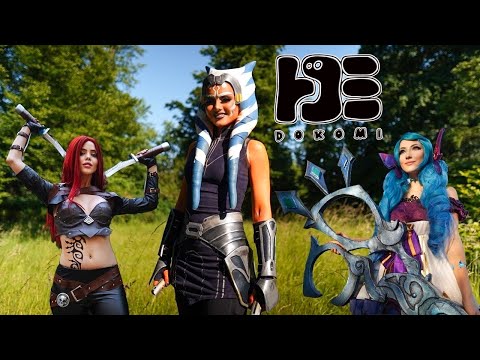 A very important part for the North American company is the community and in LATAM there are many cosplay stars that have collaborated for different events of the various themes, from the contest of cosplay legends to the participation in the most recent video of #transformestino star guardians 2022 where great personalities such as Twiin Cosplay, C-Pher, Flaiveth, among others, collaborated to give a wonderful visual spectacle they can see in the following link.
Being the first music video where personalities of the cosplay industry participate making clear that Riot Games seeks-Pher ** that with a Morgana in its star Nemesis version demonstrates a great quality of your work and experience within this area.
With great proposals for the coming months and also with the emotion of the entire community of lolcito we see how Riot Games continues to increase the possibilities to have an approach in the regions not only with the professional players but also with casual players, artists, cosplayers ** and other people who show affection for one of the most popular video games of the moment.
On the other hand, the stellar guard event is barely half Next days to complete the collection of this year of the stellar theme.
Most Popular Posts
Popular Category Lists