Analyzing the Introduction of WoW Tokens in Classic WoW: Perspectives and Reactions
Blizzard recently introduced WoW Tokens to the Classic WoW community, causing a mixed reaction among players. While some were surprised by the move, others saw it as an expected development. This article aims to delve into the reasons behind Blizzard's decision and explore different perspectives on the matter.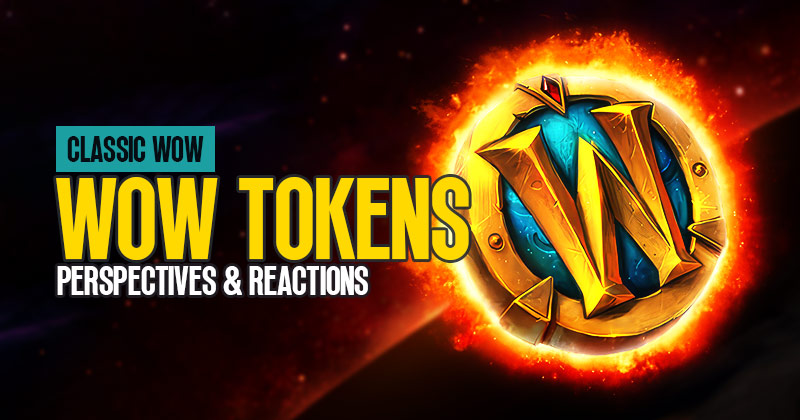 ↖ A Unique Community
The Classic WoW community can be seen as a breakaway civilization within the larger WoW player base. With the growth of custom WoW scenes like Vanilla, Plus, and Ascension, players seek a balance between nostalgia and innovation. Various opinions exist within this community, with some believing that these custom scenes are not true representations of WoW, while others find them enjoyable.
↖ Anticipating the WoW Token
The addition of WoW Tokens in Classic WoW may have surprised some players, but it was a predictable move for many. Private servers have long been associated with gold selling, and it was only a matter of time before Blizzard addressed the issue directly. While private servers offered the true Vanilla experience, they lacked the authenticity of Blizzard servers.
↖ The Purpose of WoW Tokens
Blizzard's main reason for introducing WoW Tokens was to combat gold sellers. By offering a sanctioned method of purchasing gold, Blizzard aimed to eliminate the middleman and retain all subscriptions. The move also helps reduce the need to employ people solely to combat gold sellers and bot activity, which remains prevalent in Classic WoW.
↖ Impact on the Classic WoW Economy
Critics argue that the WoW Token system doesn't eradicate gold sellers but instead allows them to sell gold directly at lower prices while maintaining their subscriptions. However, it's important to note that gold selling was already rampant in Classic WoW, even before the introduction of WoW Tokens. While the addition of Tokens may amplify this issue, it is a familiar problem.
↖ Understanding Player Reactions
The uproar surrounding the introduction of WoW Tokens in Classic WoW stems from different factors. Some players are morally opposed to this change, believing it to be morally corrupt and driven by greed. Others are disappointed but not surprised, as they had low expectations of Blizzard's actions. However, it is crucial to acknowledge that not all players share the same concerns. Some want to enjoy the game and find the WoW Token a more convenient alternative to gold sellers.
Conclusion:
While the addition of WoW Tokens in Classic WoW has sparked controversy, it was a foreseeable development. The move aims to combat gold sellers and streamline the player experience by offering a sanctioned method of purchasing gold. Understanding different perspectives within the Classic WoW community is essential to grasp the various reactions to this change. Ultimately, players must decide whether to embrace or criticize this new addition based on their individual values and priorities.
Most Popular Posts
Popular Category Lists