Preparing for Coming Elden Ring Massive DLC
LOLTANK Ellie's speculation that the new Elder Ring DLC for Dark Souls may be coming soon, as the game recently had a Coliseum update. It is recommended to have a character around level 80 or 110 in the middle of the game in order to be able to challenge the potentially upcoming DLC. There is a rumor circulating from a gaming subreddit that a massive DLC is coming for Elder Ring but this is still speculation at this point.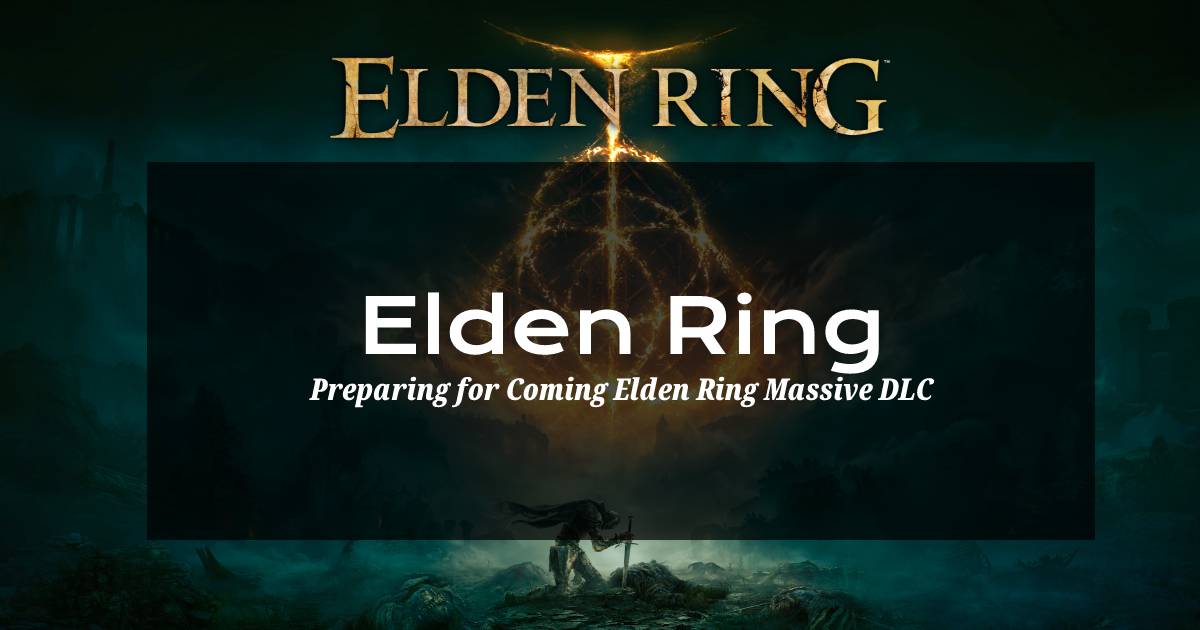 Lance, a credible modder in the From Software space, has speculated that a new DLC for Elden Ring is coming soon. There is talk of 30 bosses and a whole new area. The DLC would be beneficial for the game as it won Game of the Year at the Game Awards and there are many new players joining the game. While nothing has been officially announced by From Software yet, many people are speculating and eagerly awaiting the new content.

To prepare for the upcoming Elden Ring DLC, players should level up a few characters to different levels so they can experience the DLC at the intended difficulty. Additionally, players should get their builds ready for what they want to do in the DLC and research different build videos. Finally, to get the full experience, players should beat the DLC on different levels, from lower to higher-level characters.

Overall, my advice for prepping for the Elden Ring DLC is to have fun, experiment with different builds, hoard smithing stones, collect all incantations, spells, and consumables, Items and do a deep dive into the lore of Elden Ring. These steps will help players get the most out of the upcoming DLC and have a better understanding of the game and its story. Additionally, watching build videos on my channel is a great way to learn more about the game and become more familiar with the different builds and mechanics of the game.
Most Popular Posts
Popular Category Lists