Elden Ring Shadow of the Erdtree: Everything You Need To Know
Elden Ring, the highly acclaimed game by FromSoftware, is about to receive its first major expansion called Shadow of the Erdtree. After months of leaks and rumours, FromSoftware has officially confirmed the development of new content for Elden Ring before their next game. In this guide article, we will delve into everything we know about the upcoming Elden Ring expansion, including its expected features, release date, and its significance for the franchise.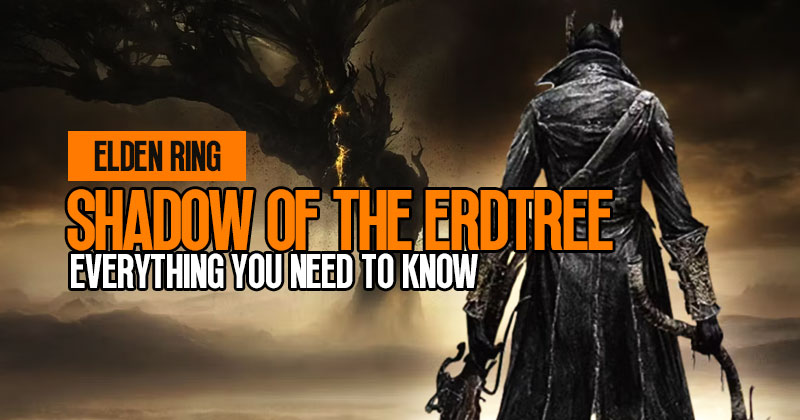 ↖ The Success of Elden Ring
Before discussing the expansion, it's essential to acknowledge the incredible success of Elden Ring. Since its launch in February 2022, the game has sold over 20 million copies, surpassing any previous FromSoftware title in terms of sales. Its critical acclaim and strong word-of-mouth have sustained its popularity even after a year on the market. Given this success, it's no wonder FromSoftware has chosen to expand on the Elden Ring universe.
↖ Why an Expansion?
Many fans have wondered why FromSoftware opted for an expansion rather than working on a new game or a potential sequel. The immense success of Elden Ring, both commercially and critically, likely influenced this decision. FromSoftware and publisher Bandai Namco envision Elden Ring as a franchise rather than a standalone title, which hints at the possibility of sequels. Moreover, the expansion may serve as an opportunity to incorporate new ideas that were initially intended for a sequel, further expanding the Elden Ring universe.
↖ Shadow of the Erdtree: What to Expect?
While concrete details about the expansion are scarce, some clues can be gleaned from the artwork released by FromSoftware. The artwork suggests that the expansion will take place after the main story of the base game, indicating a continuation rather than a parallel storyline. Additionally, the presence of a character named Miquella on a horned horse implies that players will have the opportunity to learn more about this character and their role in the Elden Ring universe.
Following the pattern of previous FromSoftware expansions, players can expect new areas, Elden Ring weapons, enemy types, bosses, and additional story elements presented in the studio's signature indirect fashion. With Elden Ring being FromSoftware's largest project to date, the expansion is likely to offer a substantial amount of content to satisfy players' expectations.
↖ Release Date and Platforms
Given the relatively late announcement of the expansion, the release date is difficult to pinpoint. FromSoftware tends to announce expansions closer to their intended release windows. However, considering the continued success and relevance of Elden Ring, it's safe to assume that FromSoftware will take the necessary time to deliver a high-quality expansion. A release in late fall or early 2024 seems plausible.
One surprising aspect is that the expansion will be available on both previous and current generation consoles, including Xbox One, PS4, PC, PS5, and Xbox Series consoles. This decision demonstrates FromSoftware's commitment to ensuring accessibility and catering to a wider player base.
Conclusion:
The announcement of the Elden Ring expansion, Shadow of the Erdtree, has created excitement among fans. FromSoftware's decision to expand on the game's universe reflects its overwhelming success and potential as a franchise. While specific details about the expansion are limited, players can expect a substantial addition to the game, with new areas, weapons, enemies, bosses, and storylines. The release date remains uncertain, but given FromSoftware's track record, fans can anticipate a meticulously crafted expansion. With Elden Ring's impact on the gaming industry, FromSoftware has a unique opportunity to establish itself as a lasting and beloved franchise.
Most Popular Posts
Popular Category Lists