Why Choose Guild Wars 2 Primal Cry Skill for Bulid?
A new patch has brought a new skill for Soulbeasts to use in Guild Wars 2. Primal Cry, which is obtained as the F3 skill for Soulbeasts, now inflicts poison, in addition to its other effects. This opens up a lot of possibilities for creative builds and tactics, so let's take a look at how one player has put together a build to get the most out of this skill.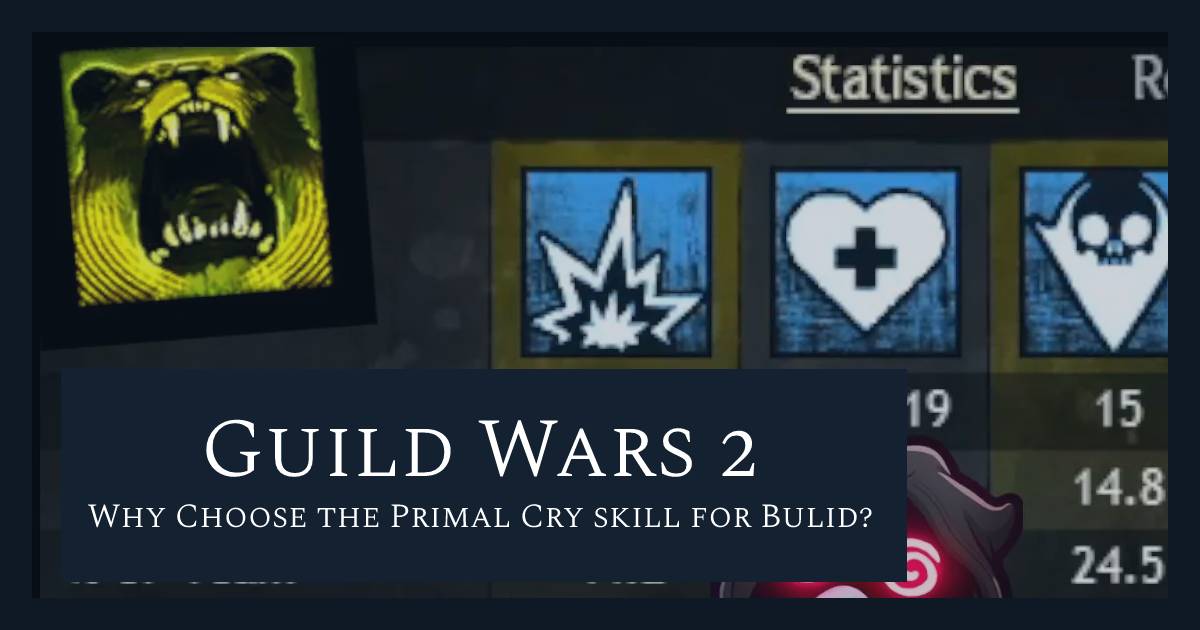 Build on increasing poison damage or condition damage, and has taken Trapper's Expertise to buff Healing Spring. This gives the Player a condition cleanse and two stun breaks, allowing him to swap between pets while merged. The player runs with a Raven and a Bristleback, and with equipment such as a Rabbit amulet, Rune of Ore for survivability, and Venom and Cleansing on bow, sword, and dagger.
When running around the map, merges with the Raven to get high mobility, and when it's time to fight he will use Viper's Nest to pull in enemies, then swap to the Bristleback and use Primal Cry (F3), followed by F2 and F1 to shoot AoE darts at everyone. This does a lot of area damage without having to use a weapon skill. After that, he can use weapon skills, break the merge, have the pet do its F2 (Cass Gun), and then swap back to the Raven.
Used traps, swiftness, and sword dashes to try to stay alive, and when finally got the chance to use Primal Cry, managed to take out the thief. After that, though, had trouble following it up, so switched back to the Raven and used mobility skills to get around. eventually managed to get the Core installed, and then used the combo again to take out the Guardian.
Overall, the build did well and managed to do a staggering 660,000 damage, with 44 assists, 15 kills, and only one death! This shows just how powerful the Primal Cry build can be in the right hands, so if you're a Guild Wars 2 player, give it a try and see what you can do with it.
Most Popular Posts
Popular Category Lists