How to Farm Gold Weekly with Imperial Favors | Guild Wars 2?
If you're looking to make some gold on the side in Guild Wars 2, Imperial Favor, it's just what you need. In this guide, we'll show you how to get your hands on Imperial Favors and how to use them to maximize your guild wars 2 gold earnings.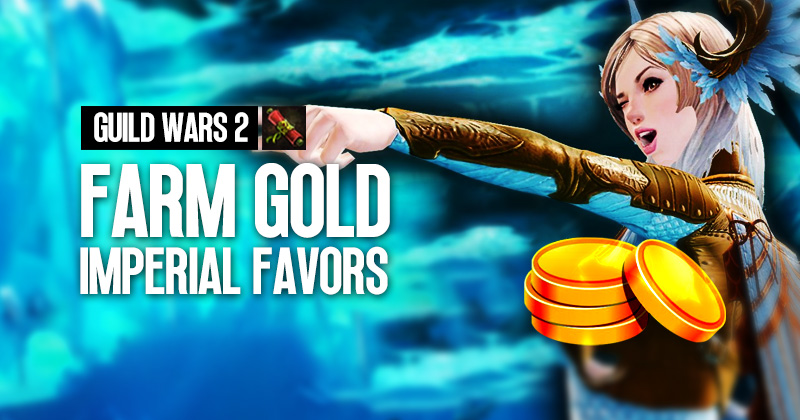 ↖ Step 1: Head to Shing Jea Monastery in Seitung Province
To get started, go to the Shing Jea Monastery in the Seitung Province. You'll need to unlock the waypoint at this location. Once you're there, you'll see a vendor who will accept Imperial Favors.
↖ Step 2: Collect Statuettes
Before you can trade Imperial Favors, you'll need to collect statuettes. You can get these by completing metas in the main maps. The metas are Kind Blackout, Gang War of Echovald, Aetherblade Assault, and Battle for Jade Sea. Each meta rewards you with a different statuette.
↖ Step 3: Trade in Statuettes for Imperial Favors
Once you have the required statuettes, talk to the Imperial Favor vendor and trade them in. This will unlock the vendor and allow you to buy items with Imperial Favors.
↖ Step 4: Buy Bounties of Cantha
The best use of Imperial Favors for gold farming is to buy Bounties of Cantha. These cost 1,000 Imperial Favors each and can be purchased up to 5 times per weekly reset.
↖ Step 5: Open Bounties of Cantha and Sell the Contents
Once you have your Bounties of Cantha, open them up and see what's inside. You can get valuable items like skins and legendary components, but real gold comes from selling the contents. You can sell the items on the Guild Wars 2 items trading post for a nice profit.
Conclusion:
Imperial Favors are a great way to make gold in Guild Wars 2. By collecting statuettes and trading them in for Imperial Favors, you can buy Bounties of Cantha and sell the contents for a profit. Keep in mind that this is a weekly reset, so you'll need to keep doing the metas to collect more statuettes.
Most Popular Posts
Popular Category Lists