Incredibly Powerful Guild Wars 2 Druid PVE Build
Guild Wars 2 Druid is an incredibly powerful class in PvE content, capable of providing a range of powerful buffs, heals, and utility. The druid is a highly versatile class that can specialize in different roles, from the traditional healer to a damage dealer. In this guide, LOLTANK will provide an overview of the druid class in PvE content, a recommended starter build along with some alternative choices, and explain the playstyle and tactics for success.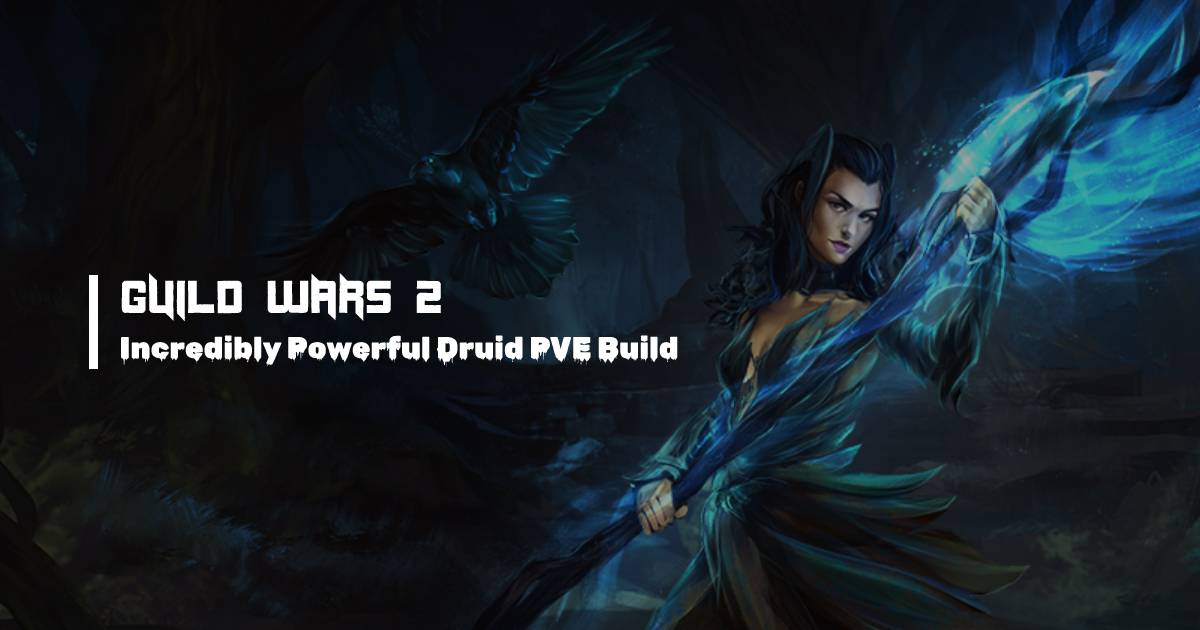 Skirmishing is the recommended specialization for druids in PvE content. Trapper's Expertise is the recommended trait for this specialization, as it increases the healing of Healing Spring by 60%, and reduces its recharge. This combined with using Warhorn 5 will keep Fury up on your party 100% of the time. Quick Draw is also a powerful skill that makes your next weapon skill (anything on the 1-5 bar) have a reduced cooldown after a weapon swap. This can be used to quickly use your biggest heal with Quick Draw, then use it again a few seconds later.
In the Nature Magic column, Allies' 8 is the recommended choice, giving you the ability to quickly revive someone once per minute. Windborne Notes is also recommended, reducing the recharge of Warhorn skills by 20%, and making your Warhorn skills apply regeneration to allies in range. Additionally, Nature's Vengeance makes your spirits much easier to keep alive and increases their buff radius by 50%.
The final column of recommended druid traits includes Lingering Light, which gives a nice bonus to your healing power. Additionally, Healing Spring makes keeping spirits alive much easier, and the constant healing on party and spirits makes your Astral Power generation easy. Natural Mender has been reworked in June 2022, and is now a great option for keeping Vigor on the party and helping to reduce incoming damage.
The recommended elite skill is Glyph of the Stars. In astral form, when dropped it will rapidly revive anyone in its radius, and push out healing, stability, regen, and vigor to teammates in its area. In normal form, it will push out lesser healing, condition cleansing, and stability.
The recommended weapons for a druid are Axe, Warhorn, and Staff. Axe and Warhorn are the primary weapons, with the priority being 54321. Warhorn skills are the strongest, applying regen to everyone and other buffs. Axe 2 is raw damage and should be used when all the other skills are on cooldown. The staff offers more healing on demand and some utility when needed in a run. Staff 5 is Sublime Conversion, which creates a flowery water wall that stops enemy projectiles and heals allies that run through it. Staff 4 is Vine Surge, which roots and cures allies, and can be used to help with break bars or cc enemies.
The elite skill Search and Rescue is a great choice in a dicey group, as it will teleport a downed ally in range to you and your pet will start to revive them. If you then hit F to revive them, they will get back up quickly.
Playing a druid in Guild Wars 2 can be a rewarding and fun experience. With a wide range of skills and boons, druids are a great choice for any PvE group. To maximize your healing potential, it is important to understand the druid's healing toolkit and how to best utilize it. You have a variety of healing and crowd control techniques at your disposal to keep your party alive and kicking. With the right knowledge and equipment, you can be a powerful force in any group!
Most Popular Posts
Popular Category Lists