Make Guild Wars 2 Gold from Brand New Map Gyala Delve
Guild Wars 2 has recently added the brand new map Gyala Delve. This map comes with a plethora of rewards, from cosmetics to a great source of gold per hour. In this article, LOLTANK will be taking a look at all the ways you can make gold from this map.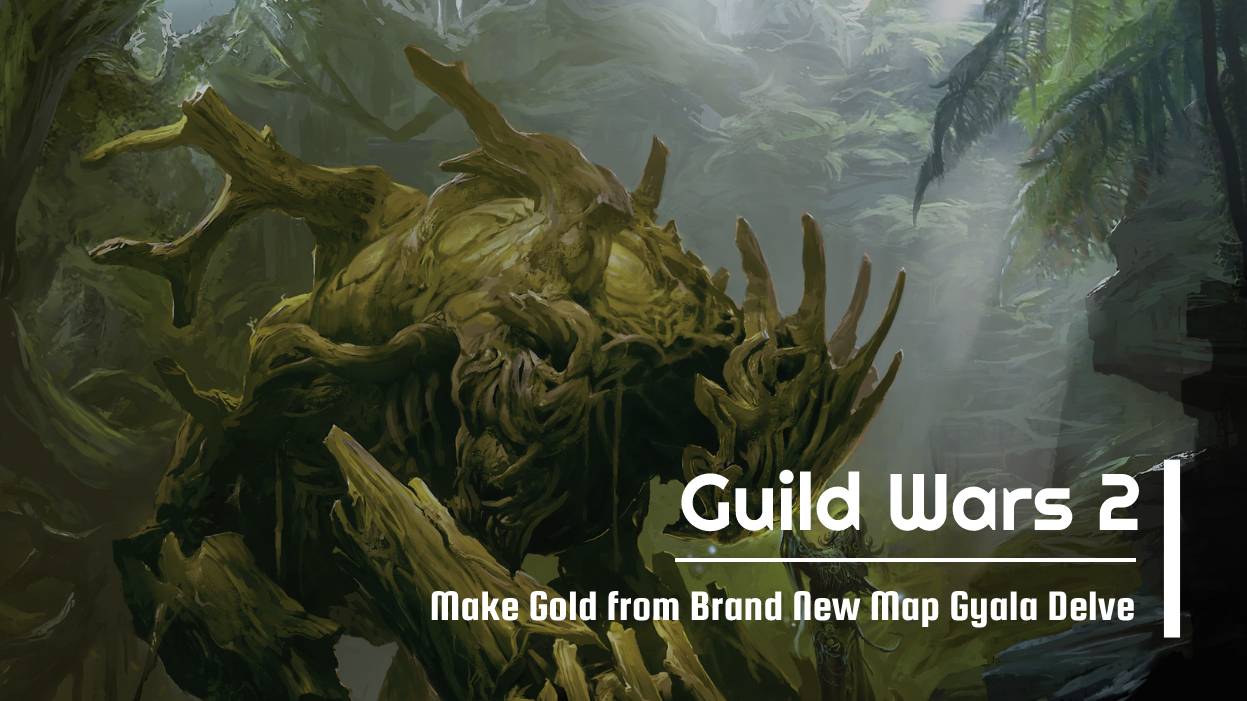 One of the main sources of income on Gyala Delve comes from unidentified gear. After completing events, most notably tied to the meta event, a series of chests will spawn that contain anywhere from a few greens to three rare pieces of unidentified gear. There are also rare drops as well that come from these chests, which are valued at a pretty high price. The Luxon's Weapon Chest is currently sitting at three gold per cell and drops fairly often. The other rare drops can be new weapon skins, which all range from 30 silver to one gold, and even a brand new chair that is currently selling for almost a hundred gold.
Another way to obtain key cards is through the key card exchange merchant. They will offer you up to 50 key cards a day in exchange for some raw materials. The most on these vendors is another tab that will sell you even more key cards, but this time for research notes and karma. This exchange starts at 10 research notes and upon purchasing five key cards, it will increase exponentially.
Every event within Gyala Delve also drops key cards. However, there is a hard cap on how many you can get per day. In total, you can get close to a hundred key cards per day. This means you will be burning through these keys in no time.
The meta event itself usually takes roughly 40 minutes to complete in a pug squad and will generate loads of revenue very fast and efficiently. Depending on the drops you get, you'll probably earn around, if not more than 30 gold profits by the end of it.
In order to even get to these parts of the map you'll need something called an air filter. You can obtain one of these from the many filter stations throughout the map. They require one jbot charge to even interact with and are free to obtain. The system is a bit arbitrary, however, seeing as how the filter only lasts for 25 minutes before you need to head to another washing machine to grab a fresh one.
Overall, this map is fantastic for farming and can closely be compared to something like the silver waste, except better. There are a few cosmetic items that you can obtain through achievements and currency, but that's really about it. If you decide to stack up your key cards for an entire week and dedicate one day off of work to farming, you'll be sitting on stacks of gold.
Gyala Delve is a great source of income for players and is definitely worth checking out. There is so much to do on this map and the rewards are plentiful. With the right strategy, you'll be able to earn a ton of Guild Wars 2 Gold in no time.
Most Popular Posts
Popular Category Lists