How to Level Up Guild Wars 2 New Character Fast?
Leveling up in Guild Wars 2 is done by completing a variety of activities. Players can earn experience by completing dynamic events and challenges, completing quests, defeating enemies, and crafting items. Players can also purchase levels with gems, which can be obtained by participating in various in-game activities. You can level up a new Guild Wars 2 character to max level in no time! This guide will explain how you can quickly level your new character to max level without taking too much of your time.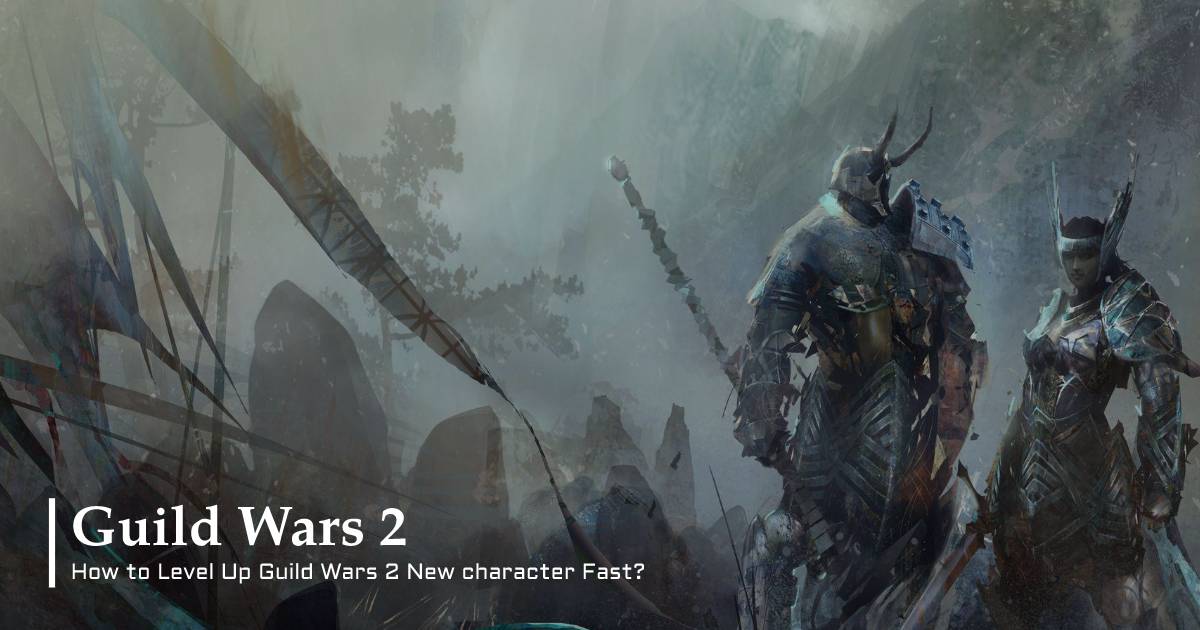 Tomes of Knowledge
These give you a guaranteed level upon use, meaning if you have 79 of them, you can get a free level 80 character! Tomes of Knowledge can be obtained through daily login rewards, PvP reward tracks, and Experience Writs. Experience Writs can be obtained from completing daily tasks in the top right portion of your screen. You can also trade 20 of these for a Tome of Knowledge, which will save you time from clicking.
You can also use a level 80 booster, which can be obtained from the Gem store or an expansion purchase. Use the item while logged into your character and you will get a free level 80!
Once you are out of Tomes of Knowledge, you must start leveling the traditional way. To speed up the process, use consumables such as food and utility bumps. Food buffs will grant you a 15% increase in experience when killing an enemy, while utility enhancements grant a 10% increase in experience. Additionally, you can purchase experience boosters from Laurel vendors, which grant 50% increased experience from all sources. You can also use Guild Banners to gain up to 15% additional experience when killing an enemy, but you must have Guild Commendations in order to purchase them.
Adventure Guide
You can also use the Adventure Guide to gain extra experience. This guide rewards you for doing basic activities such as dodging attacks and applying conditions to enemies. Additionally, you can gain experience by gathering resources, completing meta events, and completing story missions.
Crafting
Crafting can also be used to level quickly. Discovering new recipes can grant you a lot of experience, although you will have to buy materials with Guild Wars 2 Gold to make the recipes, which can be costly. You can also teleport to a friend in HoT, PoF, or EoD and join the meta events, although this could be dangerous.
No matter what method you use to level up, remember to stay in level-appropriate zones and add a thumbs up to the video and hit the subscribe button for more tips. Good luck and happy grinding!
Most Popular Posts
Popular Category Lists