Making Albion Online Silver by crafting Avalonian Cape Guides
Welcome to this Albion guide on crafting the new Avalonian Cape that has recently been released in Albion Online. This cape is currently in high demand and can be sold for a high price, making it an excellent way to earn silver quickly.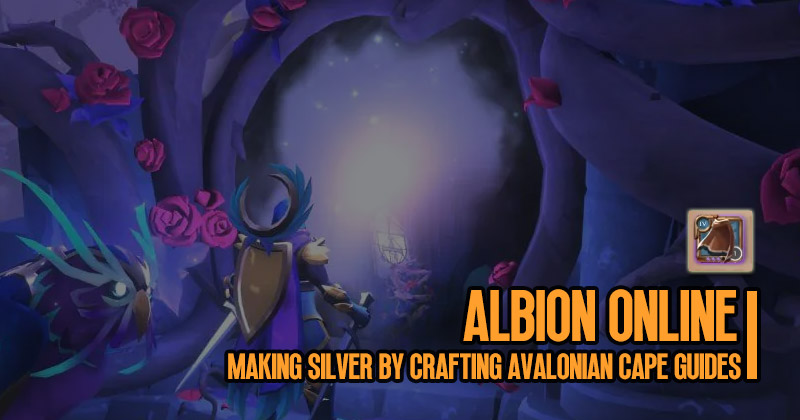 ↖ What is the Avalonian Cape?
If you're unfamiliar with the Avalonian Cape, it is essentially a cape with much higher damage output than a typical Deadford or PvP cape. It also reduces damage taken from enemies for four seconds after using an auto-attack, making it a valuable item for any player.
↖ How to craft Avalonian Cape?
To craft the Avalonian Cape, you will need to purchase tier 4, 5, or 6 capes from the market. These are the most economical and fastest-selling capes. Next, purchase 30 Avalonian Energies, and finally, purchase Avalonian Capes Distinctions from the Crystal League vendor. Make sure to select the tier 4 option and purchase two distinctions.
↖ Necessary ingredients
Now that you have all the necessary ingredients, head to the nearest toolmaker's city. Find the toolmaker with the cheapest crafting fee, and go to the backpack section. Here, you'll see the option to craft the Avalonian Cape, select the tier 4 option, and craft away. You'll need to pay a small commission fee to complete the crafting process.
↖ Sell Avalonian Cape in market
Once you've crafted the Avalonian Cape, it's time to sell it on the market. As mentioned before, these capes are currently in high demand, so you can sell them for a high price.
↖ Notice
Remember to prioritize purchasing Avalonian Energies with order fees to save on costs. This is the most critical ingredient and will significantly affect your profit margins.
In conclusion, crafting the Avalonian Cape is an easy and effective way to earn silver quickly in Albion Online. Take advantage of this item while it's in high demand, and you'll be able to earn a substantial amount of silver in just a few days.
Most Popular Posts
Popular Category Lists