Best Solo Builds for Farming Albion Online Silver and Fame
Welcome to today's article, where we will explore the top three Albion online solo builds for maximizing profits in Albion Online's Black Zone. Whether you're aiming to earn Albion online silver or fame, these builds excel in various aspects of the game. We will discuss their strengths, areas for improvement, recommended gear and abilities, and rank them based on their versatility, cost, and performance in PvP and PvE. By the end of this article, you'll have a clearer understanding of which build aligns with your play style.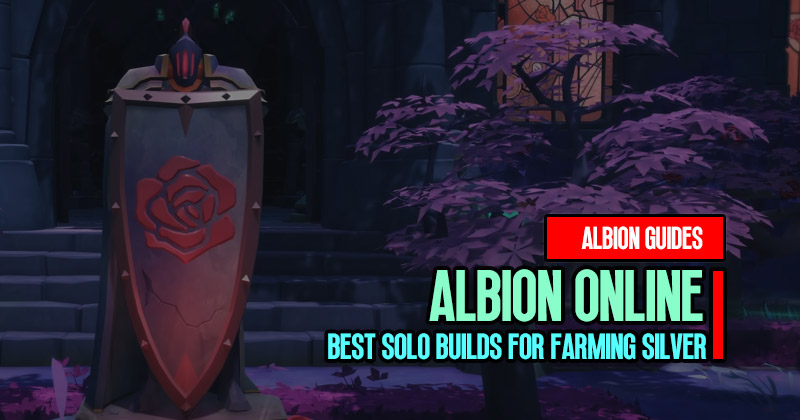 ↖ Build #3: Battle Bracers
The Battle Bracers build offers excellent mob killing capabilities, including empowered mobs in the open world. With high mobility, it provides a safe gathering experience in the Black Zone. In PvP, the build shines with its burst damage potential, interrupting casters and securing kills. However, it struggles against boss mobs and in prolonged fights due to a lack of sustain. Battle Bracers are also not efficient for soloing dungeons, and normal attacks can feel weak when abilities are on cooldown.
Recommended Gear and Abilities:
Helmet: Hunter Hood (retaliate for reflect and balance mine for increased damage and defense)
Armor: Cleric Robe (increased damage from wearing cloth armor)
Abilities: Q: Dragon Leap, W: Triple Kick, E: Falcon Smash
Passive: Hard to Catch
Boots: Soldier Boots (rejuvenating sprint for mobility and a bit of sustain)
Passive: Toughness
Cape: Avalonian Cape (force pulse for AoE damage and debuff)
↖ Build #2: Druidic Staff
The Druidic Staff build excels in solo PvE, clearing 8.3 solo dungeons, killing bosses in tier 5 group dungeons, and even soloing bosses for chests and static dungeons. It offers high sustain and decent damage in solo content. However, its performance in PvP is not as strong, with occasional success in open world fights and corrupted dungeons. The Druidic Staff is primarily a PvE weapon.
Recommended Gear and Abilities:
Helmet: Mage Cowl or Cultist Cowl (AoE fire damage or single target damage)
Armor: Mercenary's Jacket (high sustain with bloodlust)
Abilities: Q: Thorns, W: Brambles or Protection of Nature, E: Spiritual Seed
Offhand: Torch (increased attack speed for more auto-attack damage and sustain)
Boots: Soldier Boots (rejuvenating sprint for increased mobility and healing)
Passive: Toughness
Cape: Basic Cape or Thetford Cape (extra AoE damage from chain lightning)
↖ Build #1: Battle Axe
The Battle Axe build is recommended for all players, including newcomers. It offers high damage output, excellent sustain, and versatility in both PvP and PvE. With mastery in this weapon, you gain crowd control from your Q and can close the gap on ranged DPS with your W. The Battle Axe performs well in PvP, solo group dungeons, soloing higher tier dungeons, and open world content. It requires some skill mastery for maximum efficiency, and you may encounter challenges against kiting opponents.
Recommended Gear and Abilities:
Helmet: Hunter Hood or Fiend Cowl (reflect or purge)
Armor: Hellion Jacket or Mercenary's Jacket (based on PvP focus or sustain)
Abilities: Q: Rending Rage (Q1 or Q2 until mastery level 85), W: Adrenaline Boost or Dash, E: Blood Banded
Passive: Deep Cuts (inflicts a damage-over-time effect)
Offhand: Mistcaller (increased attack and ability damage)
Boots: Royal Sandals (defenseless rush for movement speed and damage)
Cloak: Avalonian Cape (force pulse for AoE damage and enemy damage reduction)
↖ Conclusion
These three solo builds offer distinct advantages and excel in different areas of Albion Online's Black Zone. Whether you choose the Battle Bracers, Druidic Staff, or Battle Axe build, you can expect success and profitability. It's essential to test these builds and find the one that best suits your playstyle and provides the most enjoyable experience. So equip your chosen build, venture into the Black Zone, and maximize your profits in Albion Online!
Most Popular Posts
Popular Category Lists