How to Level Up Albion Online Gathering Quickly?
Are you tired of spending hours gathering resources in Albion Online? Well, there is a way to level up gathering without spending too much time on it. This guide will show you how to quickly level up your gathering skills and gain massive amounts of gathering fame.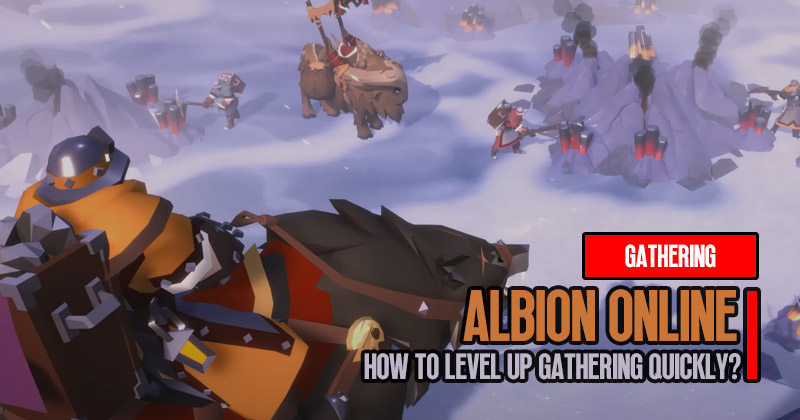 ↖ Step 1: Reach 50k Brecilien Reputation
The first step is to make sure that you have a 50k Brecilien reputation. You can track this by going into the stats and scrolling down a little bit until you see Brecilien standing. This is necessary to have access to Brecilien.
↖ Step 2: Find Residians in Brecilien
Go to the highest level of Brecilien. Brecilien has two levels separated by bank space and the marketplace. Once you unlock Brecilien and enter it once, you won't have access to it by just teleporting to it with the travel planner, even with items on you. You just need to get to the highest level of Brecilien and use what's called the unstable road spot object.
↖ Step 3: Use the Unstable Road Spot Object
Once you are on the top level of Brecilien, go to the unstable road portal. You never know where it's going to bring you. It might bring you to a horrible road right next to the yellow zone, or it might bring you to the most remote road that you've ever seen. When you get here, you want to check the portals and see what's up with that. If you see any good spots, go ahead and start gathering.
↖ Step 4: Bring the Right Equipment
To maximize your gathering, bring tier 5 tools or higher. You can also bring journals to maximize your profit, but that's not necessary if you're just looking to level up your gathering skills. Pop your food and start gathering as many resources as you can find.
↖ Step 5: Focus on Gathering Hotspots
While on your way to the gathering hotspots, kill any mobs you find, but don't prioritize them. Your main goal is to get yourself to the gathering hotspot. The roads of Avalon are the best for leveling up gathering quickly. Look for areas that have gathering nodes that you're interested in and capable of gathering.
By following these steps, you can quickly level up your gathering skills without spending too much time on it. Keep in mind that this guide is not for making silver, but for leveling up your gathering skills quickly. Happy gathering!
Most Popular Posts
Popular Category Lists