Massive Fame Farming Guide in Albion Online
In this guide, we'll explore a massive fame-farming method in Albion Online, where we can accumulate a significant amount of combat fame credits. By utilizing specific gear and strategies, we aim to optimize our farming efficiency and gain substantial fame rewards. Join us as we delve into the details and techniques to maximize your fame farming experience.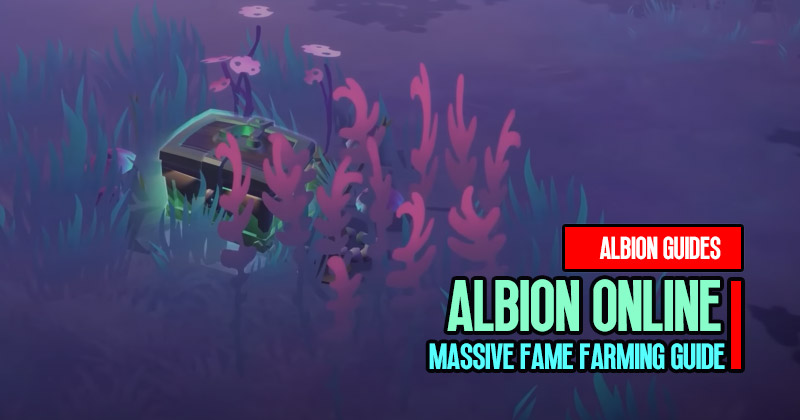 ↖ Gear Setup
To begin our fame farming journey, we'll need a specific gear setup for optimal results. We recommend using an 8-4 Satchel for additional loot and enabling Auto-Respect to fine-tune our abilities. Currently, we are testing a different helmet, the Stalker Hood, to determine its effectiveness in armor shredding. Although our boots also provide armor shred, we want to assess whether the Stalker Hood can enhance our fame farming potential. If it falls short, we can always switch back to the Mage Cowl, which is our usual choice. Additionally, we'll be equipping the Roast Fork for healing purposes.
↖ Fame Farming Strategy
To kickstart our fame farming spree, we'll gather a substantial number of mobs in a specific zone. Our goal is to gather as many enemies as possible, including archers, wizards, and melee units. It's essential to stack them together for efficient AoE damage. While the archers may dodge our initial attacks, we'll focus on quickly eliminating the mobs. The Stalker Hood's low cooldown makes it an intriguing choice, as it allows us to unleash its power frequently. We'll strategically time our healing abilities, drop AoE damage, and utilize the Stalker Hood's armor shred to amplify our damage output.
↖ Efficiency Considerations
During our fame farming, it's crucial to assess the efficiency of our farming method. We track our progress by monitoring the combat fame credits gained per hour. Although the presence of other players in the farming zone may affect the fame per hour, we remain focused on optimizing our own performance. While we explore different mob pulls, we keep an eye out for valuable loot left behind by others and capitalize on those opportunities.
↖ Encountering Bosses
Occasionally, we'll encounter bosses during our fame farming session. These mid-boss encounters provide a significant amount of fame upon defeating them. We tackle them with the same intensity, employing our optimized gear and strategy to swiftly eliminate them. The fame gained from defeating bosses contributes substantially to our overall fame farming progress.
↖ Conclusion
Massive fame farming in Albion Online requires careful gear selection, efficient strategy execution, and adaptability. By stacking mobs together, utilizing powerful AoE abilities, and optimizing cooldowns, we can accumulate a considerable amount of combat fame credits. While competition from other players may affect fame per hour, we focus on maximizing our own performance and seizing loot opportunities. Remember, fame farming requires continuous experimentation and adaptation to stay ahead. Now, equip your gear, venture into the world of Albion Online, and dominate the famous farming scene!
Most Popular Posts
Popular Category Lists