Is Throne of Liberty a Pay-to-Win MMORPG?
Throne of Liberty is a new MMORPG that has been making waves on the gaming scene recently. The game is currently in beta testing in Korea and is slated for global release later this year. With this in mind, it's time to take a closer look at the game's monetization strategies.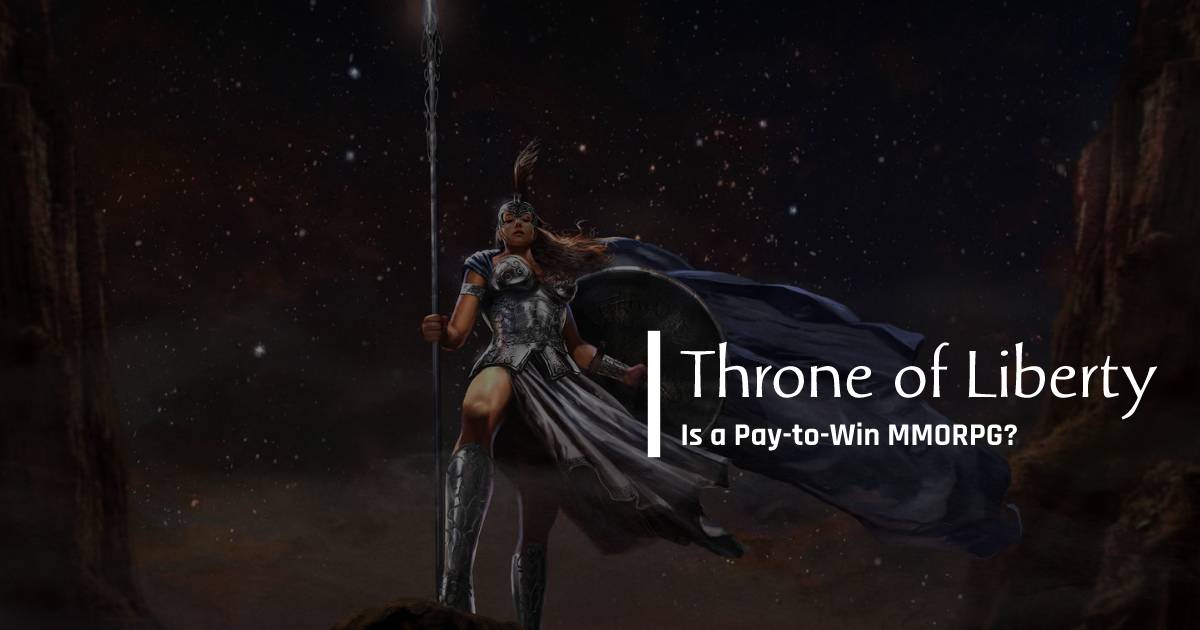 The first and most important aspect of any game's monetization is whether it's considered pay to win or not. This is a very contentious subject in the gaming world, with some people believing that this is an acceptable form of monetization and others feeling that it's exploitative of players. It appears that Throne of Liberty may not be a pay-to-win game, as the developers have stated that there will be no real money trading or pay-to-win mechanics. This is very encouraging news for players who want to experience the game without having to worry about being at a disadvantage because of their wallet.
The other major monetization strategy that has been discussed for Throne of Liberty is the battle pass system. This is a type of subscription system that offers players rewards in exchange for regular payments. The battle pass system is a popular choice for many games, as it allows developers to generate additional revenue without relying solely on microtransactions. The downside of this system is that it can be restrictive, as players are locked into certain rewards and progression paths unless they decide to purchase additional battle passes.
The Battle Pass system is designed to be an optional subscription that allows players to purchase in-game items and rewards. This system is designed to reward players for their time and commitment to the game, rather than forcing them to spend money to get ahead. In addition, the Battle Pass system does not include any elements of gambling or predatory practices, meaning that players can buy what they want without feeling forced to do so.
When considering the monetization of Throne of Liberty, it is important to take into account the value that the game offers. MMORPGs are known for their long-term commitment and often offer great value for money. By providing an optional subscription system, players can continue to enjoy the game without worrying about subscription fatigue. Additionally, this system could provide a great incentive for players to stay in the game and invest in it.
Ultimately, Throne of Liberty looks to be offering a balanced monetization system that rewards players for their commitment and dedication to the game. Although there is still some skepticism surrounding the Battle Pass system, it appears to be a fair and balanced approach to monetization. By providing players with an optional subscription model, NCSoft is ensuring that players can enjoy the game without feeling forced to spend money.
Most Popular Posts
Popular Category Lists