Guide to Choosing Stats for Guild Wars 2 Build and Mode
Guild Wars 2 offers a wide variety of stat choices that can range from super high strike and damage to hybrid and support stats. While there is no one right way to play the game, it is important to understand which stats are the best for each build and game mode. This guide will help you choose the right stats for your build and game mode.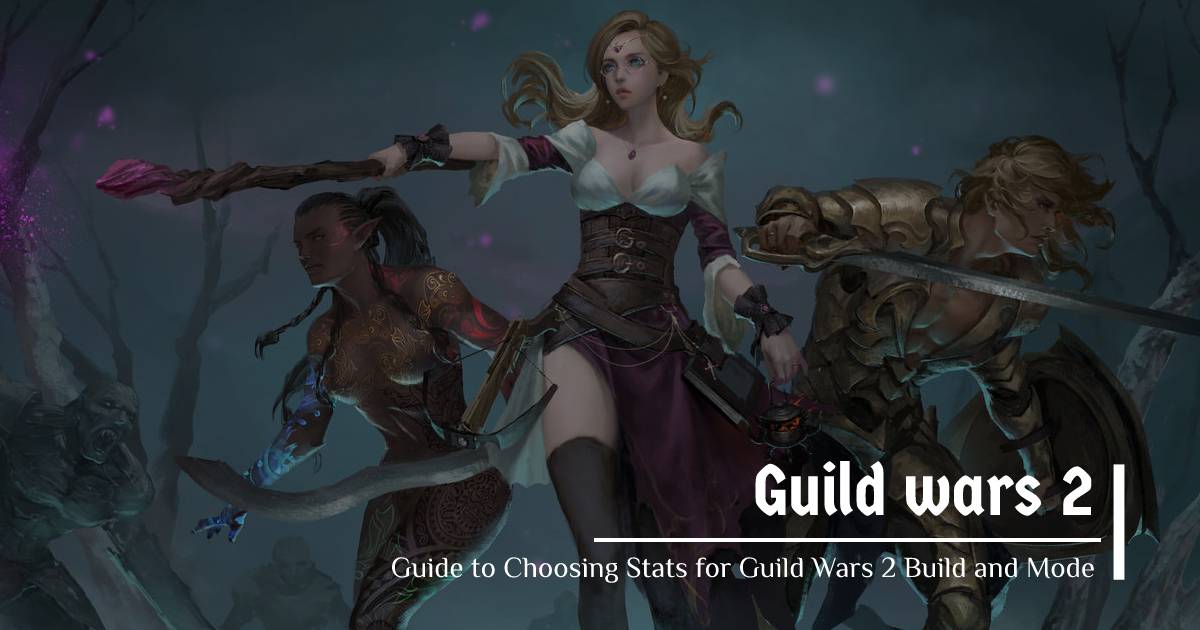 Open World and Story Mode
For the open world and story mode, it is generally best to go with all-around stats that focus on both offense and defense. The Celestial stat line is the best choice as it offers damage, healing, defense, toughness, and vitality, as well as some condition damage. This is a great choice for professions like the Elementalist or Guardian, who often have hybrid damage. Other professions like the Warrior may not get as much value out of these stats, so they can focus on more strike-damage-oriented stats like Marauder or Dragon's End.
Instanced PvE
When playing instanced PvE, it is important to pay attention to the Toughness stat. If you are not the designated tank, it is best to avoid Toughness as most enemies and bosses will target the player with the highest Toughness. Your base value of 1,000 is more than enough for survivability. For strike damage DPS, Berserker is the best option, while Viper is the best for condition damage. For boon support, Diviners and Ritualists are great choices. For support roles, Minstrel or Harrier Armor stats are great for healing and boon uptime, while avoiding boss aggro.
PvP
In PvP, amulet stats are limited and cannot be mixed and matched. Strike damage builds should go with Marauder, while condition damage builds should go with Carrion or Viper. For healers and support, Sage or Avatar's Amulet are great choices.
World vs World
In World vs World, having survivability and damage are both vitally important. Celestial gear is a great all-around choice, with Berserkers or Marauders tossed in for more survivability. Other professions may go with Wizard Amulet or Swashbuckler's Amulet. Support roles should look to Minstrel stats for healing and boon uptime. Ultimately, the best stat choice depends on the build and how you want to play. Testing different pieces and doing research on your build can help you make the best gear choices.
Most Popular Posts
Popular Category Lists