Guild Wars 2 Weaver Expand Skillset Guides
Weaver is an elite specialization for the Elementalist class in Guild Wars 2, introduced with the Path of Fire expansion. Weavers are able to wield two attunements at once and combine them for powerful Dual Attacks. They can also switch their attunements much faster than other Elementalists. Additionally, Weavers can use stances to grant themselves temporary bonuses and wield swords as main hand weapons for a more graceful and offensive style of play. Weavers are adept damage dealers, and with a vast array of elemental attacks at their disposal, a master weaver can easily dominate the battlefield. Are you looking to expand your skillset in Guild Wars 2? If so, the Weaver Elite Specialization is a great choice. As one of the most difficult specs in the game, the Weaver offers a fast-paced, complex, and rewarding play style. This guide will cover the basics of the Weaver, from the playstyle to the best builds and strategies for success.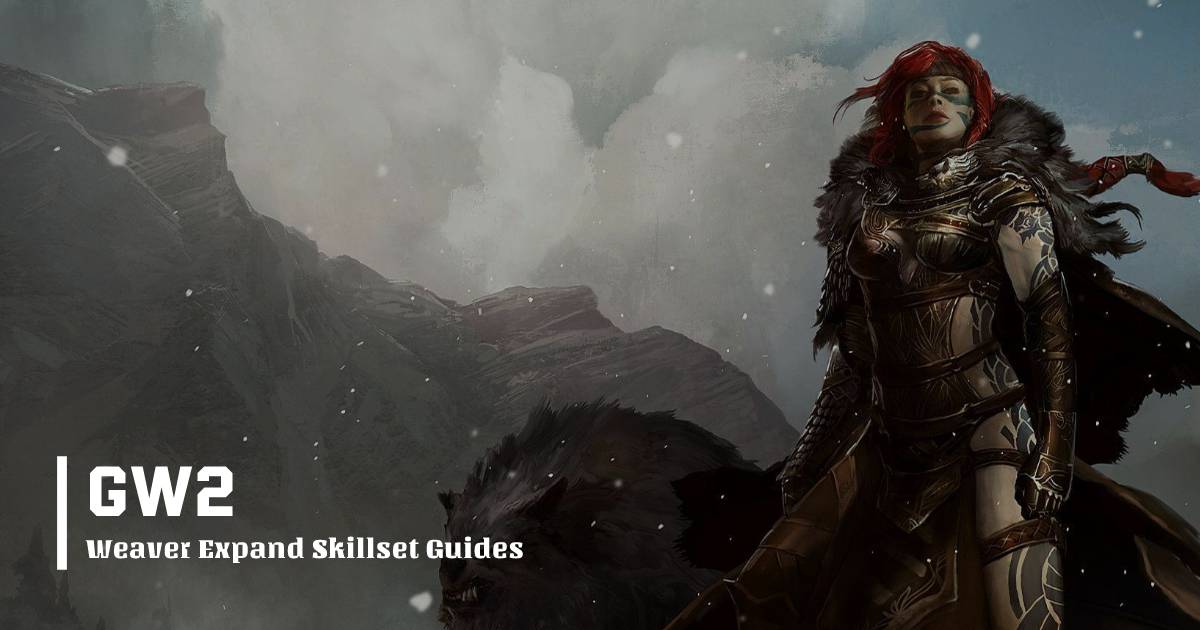 At its core, the Weaver combines two attunements at a time to create powerful dual attacks. These attacks can be either power-based or condition-based, depending on the build you choose. Additionally, the Weaver has access to several stances that provide temporary beneficial effects. These effects range from barriers to increased damage and crowd control.
When it comes to builds, the Celestial Stat build is often recommended for the Weaver. This build combines the Runes of Balthazar with weapons that have Sigils of Bursting and Earth. As for skills, Signet of Restoration, Earth, Primordial Stance, and Twist of Fate are all great choices. Twist of Fate serves as a powerful stun break, which is incredibly important in open-world content.
In terms of playstyle, the Weaver is all about quick, fluid movements between attunements. You need to be able to swap between elements quickly and have some forethought about how to handle certain situations before they happen. Additionally, it's important to pay attention to the cast time of some of Weaver's abilities. If you're spamming too fast, you can end up interrupting your own casts.
The sword is a great addition to the Weaver's arsenal, as it forces you to engage in melee combat. This melee combat can be balanced out with the use of Celestial Gear, as well as Signet of Restoration for healing. If you need additional healing, you can always switch to the Water attunement and spam its auto attack chain, which has a heal on the third strike.
Overall, the Weaver is an incredibly rewarding spec to play. It's complex and challenging, but mastering the Weaver can provide a great sense of accomplishment. If you're looking for an exciting and rewarding new playstyle, the Weaver is definitely worth giving an honest try.
Most Popular Posts
Popular Category Lists