Guild Wars 2 Guide to the Nine Unique Classes and Difficulty Ratings
Welcome to the world of Guild Wars 2! This game has nine unique classes or professions that you can choose from, each of them with its own unique strengths and weaknesses. In this article, we will take a look at each of the nine professions and provide a rating of how difficult they are to learn as a new player. We will start with the beefy, heavy armor classes and move our way down to the light armor classes.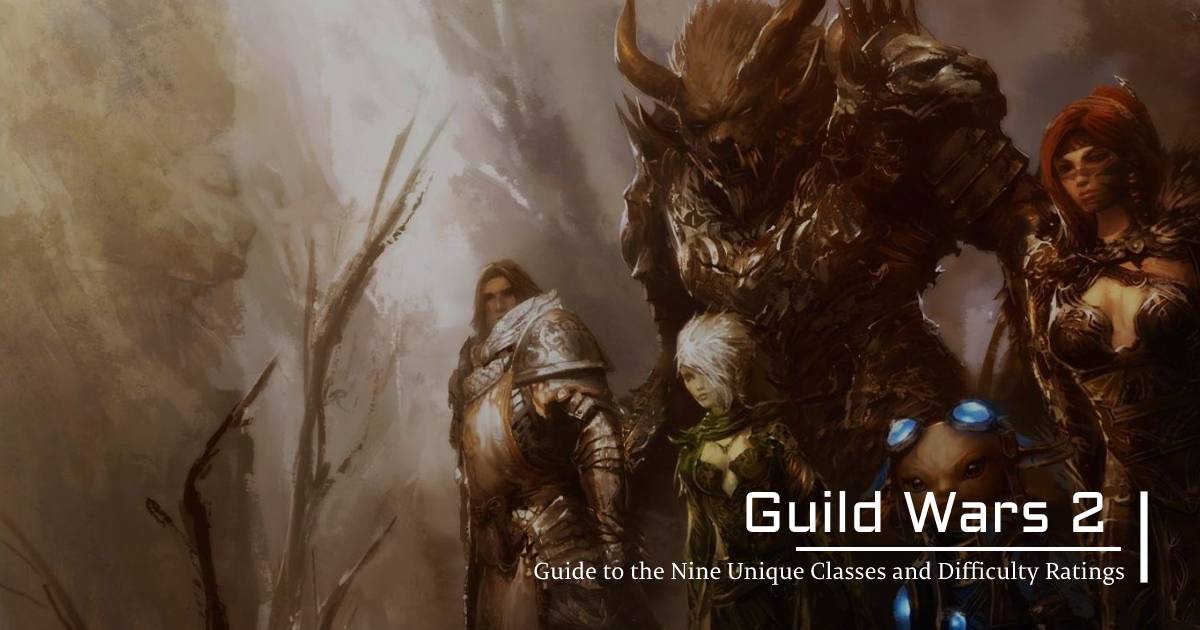 Warrior - Easy
With a simple and straightforward playstyle, the Warrior is a great class for beginners. Their strong melee attacks and easy-to-understand adrenaline system make them a great choice for those new to MMOs.
Guardian - Easy to Moderate
While the Guardian is also a heavy armor class like the Warrior, their supportive and defensive abilities require a bit more strategy to use effectively. However, their balanced weapon kit and useful virtues make them a great choice for new players.
Revenant - Moderate
The Revenant's unique mechanic of summoning historic legends to fight alongside them can take some getting used to. Additionally, their skill sets can vary greatly depending on which legend is chosen. But with practice, the Revenant can be a powerful and versatile class.
Ranger - Moderate
While the Ranger's animal companion can be a powerful ally, learning to balance controlling the pet while dealing damage can take some time. Additionally, their unique mechanic of calling upon allies from the wild requires some knowledge of the game's environment.
Thief - Moderate to Difficult
The Thief's reliance on stealth and quick, precise strikes can be difficult for new players to master. Their professional mechanic of stealing and using the target's own abilities also requires some planning and strategy.
Engineer - Moderate to Difficult
The Engineer's unique playstyle of combining various tools and bombs to take down enemies can be overwhelming at first. Their tool belt mechanic also requires some knowledge of the Engineer's chosen utility skills.
Necromancer - Moderate to Difficult
The Necromancer's focus on conditions and minions can be challenging for new players to understand. Additionally, their unique mechanic of generating Life Force and using Death Shroud can take some time to master.
Mesmer - Difficult
The Mesmer's reliance on clones, phantasms, and confusion can be confusing for new players. Additionally, their shatter skills require precise timing and positioning to use effectively.
Elementalist - Difficult
The Elementalist's ability to switch between four different elements with unique skills can be overwhelming for new players. Additionally, the Elementalist's light armor makes them squishy and requires good positioning and strategic play.
Overall, each of these professions has a place in the game, so pick the one that you think you will enjoy the most. Each profession has its own level of difficulty, but with practice and patience, you can master any of them. Good luck and have fun!
Most Popular Posts
Popular Category Lists