How to Make New World Coins Flipping Items on the Trade Post?
Welcome to this New World Guide on how to make Coins by flipping items on the trading post. Flipping items on the trading post is one of the easiest and most effective ways to make Coins in the New World. In this guide, we'll cover how to find items that work for you in your server, what to do with them, how to be effective to maximize profits, and some items that have worked for us.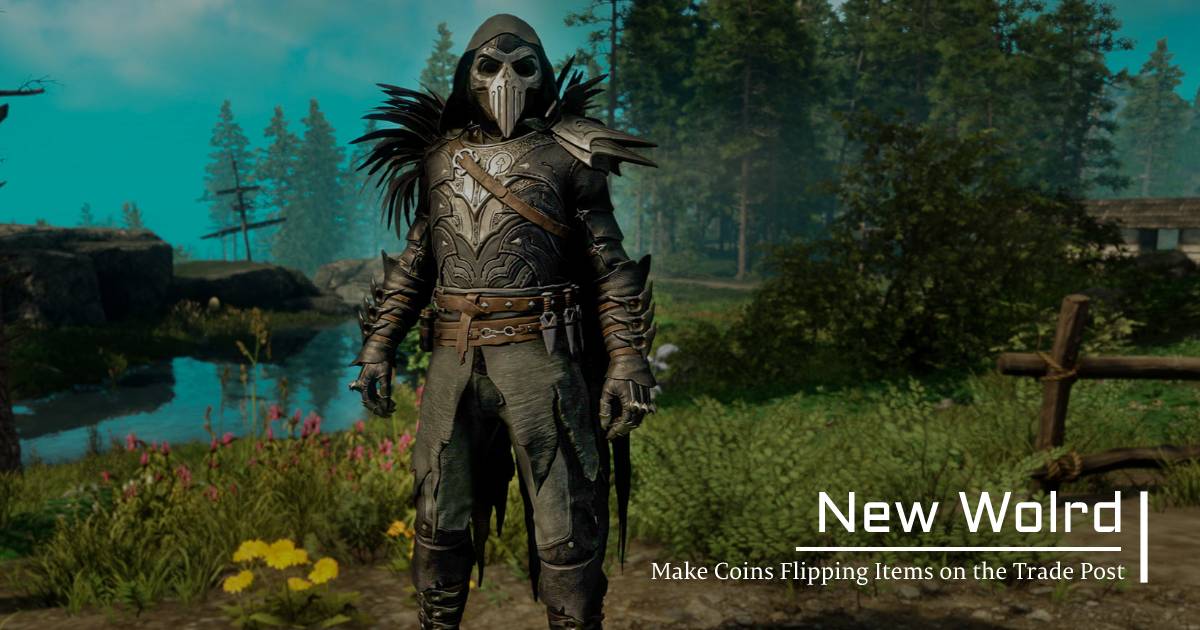 First, let's start with refining components. These items are in high demand for crafters and are easy to acquire. Look up obsidian flux, obsidian sandpaper, aged tannin, pure solvent, or wire weave on the trading post. Check the buy and sell order prices and see if there's a good enough profit to be made. If there is, set up a buy order for as much as you can afford and set the post time to one day to lower trade tax fees. Once you've bought the items, put them up via sell order and wait for your profits to come in. Make sure to only put them up for one day as people will always try to outbid you. Also, remember to check your completed and expired buy orders list for how much you bought the item for so you know you'll make a profit on the investment.
Cooking materials are also great items to flip, especially the ones used for high-end food, as they are in high demand by chefs. Look up some of the tier 5 recipes on the market and see what ingredients are needed for them. One by one, look up the items and see if you can make a profit with them. Write down items that have worked for you in the past frequently on a piece of paper and go down the list looking up the item and seeing how much profit can be made. If it's worth it, put up an order for 1,000 of them and then keep doing the same for each item on the list until your cash stack runs out. Then, when you log in the next day, see what's been bought and place a sell order to make your New World Coins back with tons of profit.
Finally, gear can also be flipped for profit. If you know what items are highly sought after, it's easy to make a profit by buying low and selling high. Keep an eye on the Trade Post and see which items are being bought and sold the most, and which items have the highest profit margins.
In conclusion, flipping items on the Trade Post is one of the easiest and most effective ways to make money in New World. By following the steps outlined in this guide, you'll be able to find items that work for you in your server, maximize your profits, and make crazy amounts of gold each week. Happy flipping!
Most Popular Posts
Popular Category Lists