New World Season 3 Fire Staff Great Axe Builds Guide: Dominating The PVP Scene
Welcome to a guide on an unstoppable PVP build for Season 3 in New World. In this guide, we'll take an in-depth look at a powerful Fire Staff and Great Axe (GRX) build that is currently dominating the PVP scene. This build is known for delivering massive damage and is suitable for players who want to excel in Outpost Rush (OPR) and Wars. We'll cover everything from the gear and artifacts to skills and strategies to help you become a top-ranking PVP player.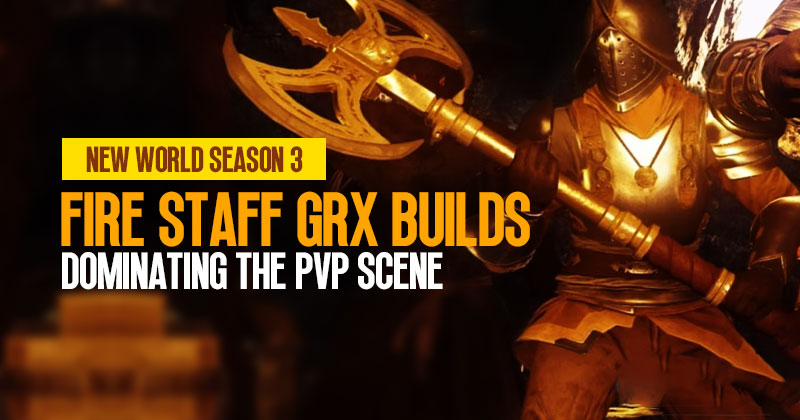 ↖ Introduction
Season 3 of New World has brought about significant changes and a need for new and improved PVP builds. This guide will introduce you to a Fire Staff and Abyss Greatex combo that is currently proving to be highly effective in PVP scenarios, making you a force to be reckoned with in both OPR and Wars.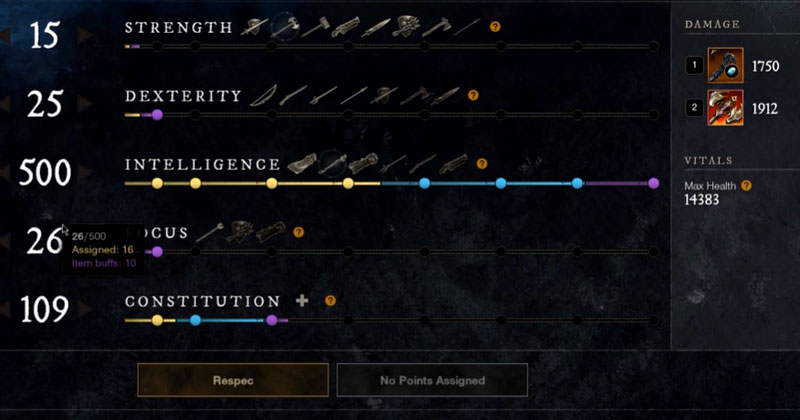 ↖ Artifacts
Artifacts are crucial in enhancing your character's performance. In this build, you should focus on the following key artifacts:
Tuned Leather Pants: Equipping tuned leather pants provides significant stat bonuses. In the early stages of the expansion, you should aim for a combination of 25 Dexterity, 26 Focus, and maximum Intelligence. As your gear improves, consider transitioning to a build with 25 Strength, 25 Dexterity, 25 Focus, 500 Intelligence, and the rest in Constitution.
Abyss Greatex: This artifact is obtained by farming the Merkgard massive portals. It enhances your Intelligence and offers critical passives, including magnify, damage conversion to void, and a 15% damage boost when your Mana is below 100.
Ankh: This artifact is acquired through PvP tracking and is incredibly powerful when paired with a pocket healer. It provides increased healing effectiveness and pairs perfectly with the Stone Form ability.
↖ Gear and Armor
Your gear and armor selection is vital in optimizing your build. Aim for high gear score items, preferably at or above 690, with a focus on Intelligence, Fire Harnessing, and Refreshing attributes. You may also consider Medium or Heavy armor to adjust your build's playstyle.
↖ Consumables
Use the following consumables to boost your performance:
Health Potion: Always keep these handy for healing during battles.
Regeneration Serums: Don't underestimate these serums, as they provide essential regeneration.
Gemstone Dust or Absorption Potions: Use tier 3 or 4 strong gemstone dust for enhanced elemental damage resistance. Absorption potions are suitable as well.
↖ Weapon Mastery
The Fire Staff Mastery page is essential for optimizing your Fire Staff abilities. Key passives include Never Miss, Fiery Restoration, Spell Slinger, and more, tailored to your chosen playstyle. It's recommended to use Burnout, Pillar of Fire, and other abilities that best complement your build.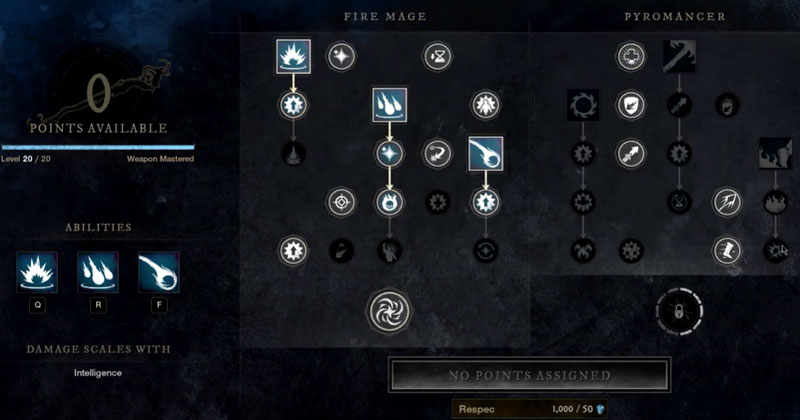 ↖ Combos
Your combat strategy is the heart of your PVP success. The basic combo for this build is to engage from a distance, using Fireball, Meteor Shower, and other ranged attacks. When your Stone Form ability is ready, you can jump into the fray with a powerful combination:
Dodge: Engage your target.
Gravity Well: Use this ability to control enemies and set up your combo.
Pillar of Fire: Deliver a devastating blow to your foes.
Dodge and Spin Attack: Maintain mobility and deal additional damage.
Stone Form: Activate this ability to gain a significant boost in defense and healing.
Follow with left-click attacks.
Dodge and Charge: Retreat and regain your distance for ranged attacks.
↖ Resilience and Resistance
Utilize gem slots in your gear to acquire over 10% physical damage resistance and between 5% and 10% elemental damage resistance. Consider tier 2 gems for Fire Staff.
Previous: New World Season 3: Top 3 Life Staff Builds!
Conclusion:
With this new Fire Staff and Abyss Greatex build, you'll be a formidable force in PVP battles throughout New World's Season 3. Remember to adapt your gear, mastery, and abilities to your preferred playstyle, whether you're a medium bruiser or an assassin player.
In the ever-evolving world of New World, staying flexible and open to experimentation is essential. As you refine your gear and experience, your PVP build will become even more unstoppable. Best of luck on your journey, and may you find victory in every OPR and War!
Most Popular Posts
Popular Category Lists