How to Make New World Coins After Economy Changes?
New World economy has been undergoing some major changes recently, and it's important to be aware of how these changes may affect you and your Coins-making potential. If you're an avid New World player, then you're probably aware of the recent changes that have been taking place in the game's economy. In this guide, we'll take a closer look at these changes and explore how they may affect your Coins-making potential.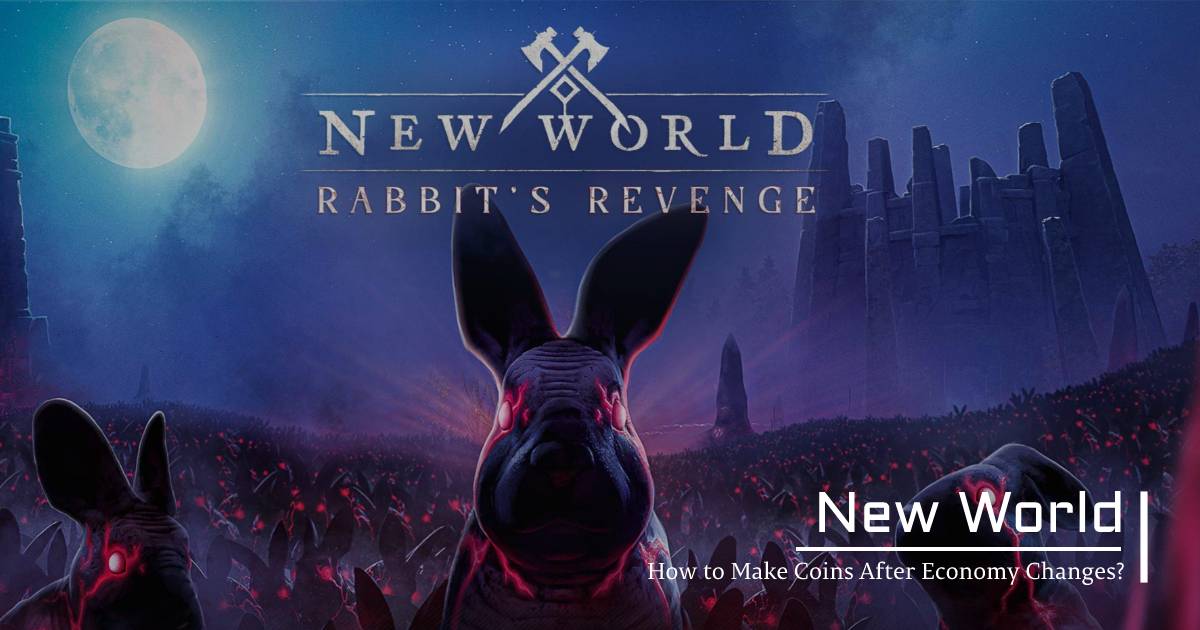 ↖ Outpost Rush and Infused Armor Fragments
With the introduction of Outpost Rush, players can now upgrade their gear from epic to legendary, which makes it easier to salvage and get infused armor fragments. As a result, there has been an influx of infused armor fragments in the game, causing their prices to drop. This, in turn, has led to a decrease in the prices of materials such as Asmodium, Rooney Leather, and Phoenix Weave. So, if you're someone who typically farms these materials to sell on the market, you may want to explore other options for Coins-making.
↖ Playing Cards and Vials of Lost Essence
Playing cards and vials of lost essence are two other items that have seen a significant drop in their prices. Playing cards, which were once selling for 500-600 Coins, can now be found for around 255 Coins. Vials of lost essence, which are still being used to craft human wards, are still selling for a higher price, but their value has decreased as well. So, if you've been stockpiling these items to sell later, it may be time to reconsider your strategy.
↖ Server Emoji Transfers
The recent transfer of server emojis between Fresh and Legacy servers may also impact your New World Coins making potential. With the lower population and fewer competitors on Fresh servers, it may be easier to farm items such as Human Idol Seals, which can be used to craft Human Idols. So, if you're looking to maximize your Coins-making potential, it may be worth exploring these opportunities on Fresh servers.
↖ Final Thoughts
In conclusion, there are a lot of changes happening in New World's economy, and it's important to be aware of how these changes may affect your Coins-making potential. Keep an eye on the market and explore different opportunities to stay ahead of the game. Whether it's finding new items to farm or exploring different servers, there are always ways to adapt and thrive in New World's economy.
Most Popular Posts
Popular Category Lists