Throne and Liberty Global Release: Good News and Bad News for Fans
Fans of Throne and Liberty, an upcoming MMO game, have received both good and bad news recently. The bad news is that the game has been delayed once again. However, the good news is that the developers have finally confirmed the release dates for the game's global close beta and official launch. Here is everything you need to know.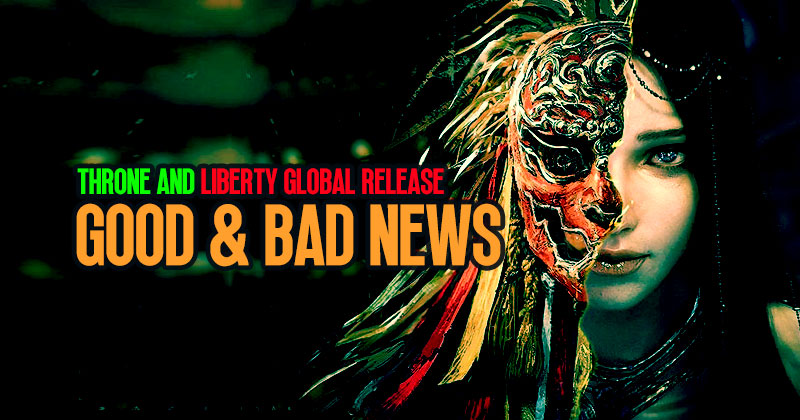 ↖ Global Close Beta to Launch in May
The Global Close Beta for Throne and Liberty is set to take place at the end of May, much sooner than expected. The game's official release is scheduled for October 2023, and it will be launched worldwide with IP restrictions for certain regions, just like with Lost Ark.
According to Throne and Liberty Online, a fan site, and Korean media with NCSoft inside sources, the release was delayed, and a global closed beta will take place in May. The beta will be available for both South Korea and America. However, the conditions for participation have yet to be disclosed. There was no pre-registration available at the time of recording the news, but it is expected to open up in the near future.
↖ Throne and Liberty Delayed Until Late 2023
NCSoft, the developer of Throne and Liberty, had an internal discussion about the release date and decided to delay it once again. Senior Vice President Kim Taikyon, who oversees the NCSoft business, insisted on delaying the release of TL to the second half of this year. Although only some of the team members were on board with this decision, it makes sense to delay the release if the game still needs to be ready.
Initially, NCSoft and Amazon Games, who are publishing the global version of the game, were not going to release the game simultaneously worldwide. However, they have confirmed that the release will be simultaneous worldwide, which means there won't be a months-long gap in terms of update and release schedule between different regions.
↖ MMO's Delay and Potential Competition from Blue Protocol
Some analysts concluded that Throne and Liberty's collaboration with Amazon Games and Diablo 4's release as a competitor might have caused the delay. However, Throne and Liberty is a full MMO, while Diablo 4 is not. Throne and Liberty's direct competition is more likely to be from Blue Protocol, another MMO game that is set to release in the second half of 2023.
Finally, there have been discussions about Throne and Liberty having an auto-play feature. The screenshot shows an auto button that allows players to auto-use skills or healing potions. However, the details have yet to be confirmed, and it is still unclear whether or not the game will have an auto-play feature.
Conclusion:
Throne and Liberty fans can look forward to the global closed beta in May and the official launch in October 2023. The delay might be disappointing, but it ensures that the game will be released in its best possible state.
Most Popular Posts
Popular Category Lists