Guide to Dealing with Intentional Feeders in League of Legends
If you play League of Legends, you know the frustration of dealing with teammates who seem to die at random times all game, often referred to as "inters". While it's an inevitability in the game, it's important to know how to deal with it. In this guide, we will uncover the one thing that makes low elo games so easy and how to stop inters from happening altogether.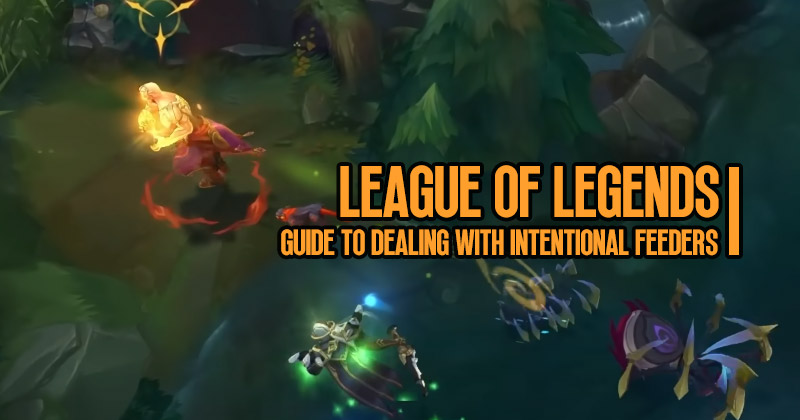 First and foremost, we must understand that we can only control our own play, not our teammates. Dodging or looking at your teammates on OPGG to make sure you get the best players isn't a reliable solution. We need to get better at predicting when an int is about to happen and try to fix the problem before it occurs.
So, what is an int, and how do we stop it? An int is when a player intentionally feeds, but it can also refer to players who die at random times. In order to prevent it, we need to learn how to read the map and our teammates' behavior.
Let's take a look at some examples. During a coaching session in high platinum elo, we watched as a player made a great play by killing an enemy champion. However, we noticed that one of their teammates, Morgana, had positioned herself in a dangerous area with no way out. We could predict that she was going to die next, and sure enough, she did. How did we know? By looking at the direction each character was facing, we could tell that Morgana was pointed straight into the enemy jungle, indicating that she was planning to make a risky move.
Another example is when a player, Jax, clicked forward into the enemy jungle with no help, even though their super-fed Miss Fortune was recalling and there were three enemy players on the map. This move made no sense, but we could predict that Jax was going to die, and sure enough, he did.
To prevent this from happening, we need to make sure that our teammates are safe before making any risky moves. We need to coordinate with them and make sure that everyone is on the same page. This is especially important after winning a play, as people often have different ideas about what to do next. If we can get all the kids safely on the bus before leaving, we can prevent them from finding a way to kill themselves.
In conclusion, dealing with intentional feeders and players who die at random times can be frustrating, but we can improve our gameplay by learning how to predict when an int is about to happen and coordinating with our teammates to prevent it. Remember that we can only control our own play, not our teammates, so focus on your own gameplay and strive to improve.
Most Popular Posts
Popular Category Lists