Genshin Impact 3.7 Update: Everything You Need to Know
The highly anticipated Genshin Impact 3.7 update has arrived, bringing exciting new content to the game. In this condensed guide, we will cover everything you need to know about the latest update, version 3.7. From new characters to events and gameplay modes, let's dive into the highlights.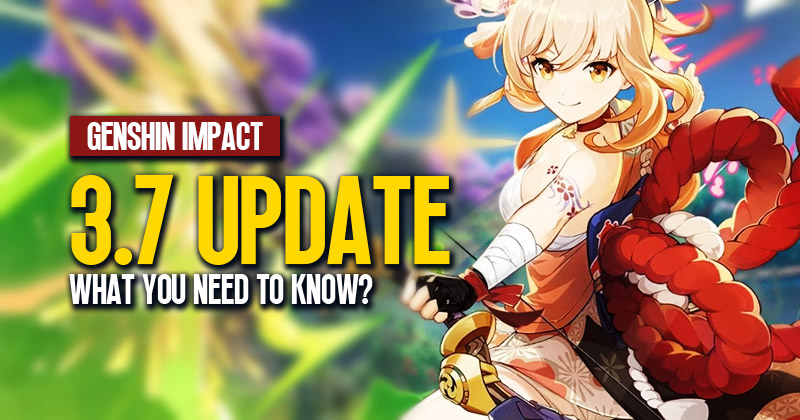 ↖ New Character: Kirara, the Dendro Sword User
The update introduces Kirara, a fascinating new 4-star character. Kirara is a Dendro Sword unit that works for a delivery company in Inazuma. Her unique ability allows her to transform into a cat-shaped delivery box, enhancing her movement speed, climbing ability, and jumping power.
Additionally, Kirara can create a Dendro shield to protect herself and deals AoE Dendro damage with her skill. Her burst unleashes explosive mines, dealing additional Dendro AoE damage. Kirara combines elements of Sayu and Klee, making her an exciting addition to any team.
↖ New Events: King of Invocation
The major event of the 3.7 updates is the King of Invocation, consisting of four challenges:
Tour of Wonders: Navigate obstacles, collect stamps, and redeem rewards by reaching checkpoints.
Zero Hour Invocation: Use pre-constructed decks provided by the organizers to win challenges.
Evermotion Mechanical Painting: Solve puzzles by rotating paintings and activating gears.
Heart of Dice: Engage in combat using dice with elemental powers to defeat enemies.
Participating in these challenges rewards players with exciting prizes, including a new limited 4-star bow. Furthermore, the Divine Ingenuity event returns, allowing players to design their own domains with new twists and challenges to collect Genshin Impact coins for buffs.
↖ New Banners and Characters
In the 3.7 updates, two phases of banners and characters will be available for players to summon:
Phase 1: Yae Miko, Yoimiya, and Kirara will be featured. The other two 4-star characters on this banner have yet to be revealed. Yae Miko has received significant improvements and can now cause Aggravated reaction damage from her totems. Yoimiya remains a strong DPS option, especially when paired with Hydro supports or built as a hyper carry.
Phase 2: Alhaitham and Kazuha will be featured on double banners. Kazuha makes his annual return, and although Anemo is no longer the dominant element, Kazuha remains a powerful unit. Alhaitham is another intriguing character to look out for.
↖ TCG Mode Enhancements
The update brings exciting enhancements to the Trading Card Game (TCG) mode. Several new cards, including the four archons of the game, will be introduced. Players will have the opportunity to challenge new opponents in the open world, participate in tavern challenges, and more. The most significant addition is the introduction of a proper PvP mode for TCG. In this mode, players will face off against others, aiming to achieve five consecutive victories while managing limited hearts.
Additionally, a new PvE mode called The Forge Realm's Temper will be available, offering challenging boss fights with the option to add modifiers for increased difficulty.
Conclusion:
Overall, the Genshin Impact 3.7 update is a good one. While there is little new region content, the addition of Kirara and the King of Invocation event provides plenty of new gameplay experiences for players. So, get ready to explore the new challenges and enjoy the latest updates in Genshin Impact!
Most Popular Posts
Popular Category Lists