Genshin Impact 4.0 Update: Hydro Archon Unveiled, New Lore, Weapons, and Fenina's Justice
Greetings, travellers of Teyvat! Exciting news has recently surfaced about the highly anticipated 4.0 update of Genshin Impact. While we're still eagerly awaiting the 3.8 beta, a select few developers have been granted access to the developer beta, giving us early insights into the upcoming region of Fontaine and its exclusive features. In this article, we'll delve into the latest information regarding the Hydro Archon, the weapon set, and the enigmatic character known as Folklers or Fenina.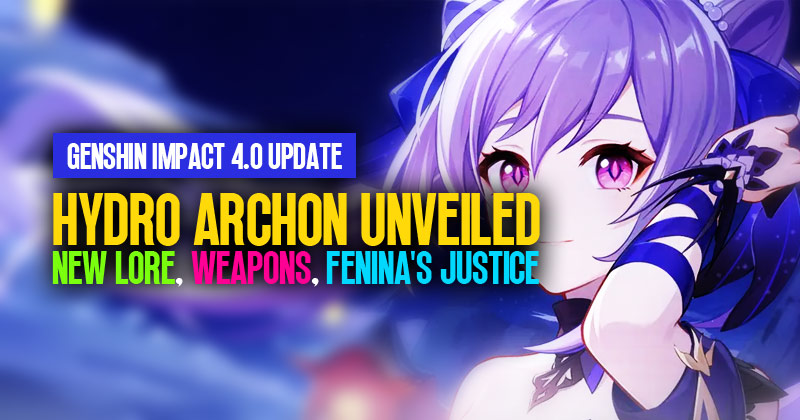 ↖ Weapon Updates
Fontaine brings with it a new signature weapon called the Rapier. However, it's important to note that this name is based on the beta version and may be subject to change, as we've seen with previous weapon releases. Folklers' weapon set aligns with Liney's signature bow, showcasing the developers' creativity and attention to detail.
Additionally, other weapons exclusive to Fontaine were revealed, and they bear the intriguing names of various musical instruments. While the presence of a fish, claymore, and bow doesn't surprise us, the catalyst might take the form of a gramophone, adding a touch of whimsy to the weapon selection.
↖ Lore and Personality of Folklers
Folklers, now known as Fenina, have a captivating background and a multi-faceted personality. She is depicted as someone who would go to any lengths for the sake of justice. On the surface, she appears cold and harsh, but deep down, she carries a warm and kind heart.
Fans of the "Sundaray" archetype may find her manner of speaking reminiscent of Fishel's, as Fenina shares an unwavering pursuit of absolute justice. Her role in Fontaine has been revealed to be that of a judge, indicating her significance within the region's legal system.
↖ Abilities and Release Details
While some aspects of Fenina's abilities remain unconfirmed, we have gathered information about her Elemental Burst and Elemental Skill. Fenina's Elemental Burst creates a domain where the current team members' HP is consumed, granting significant buffs within its boundaries.
On the other hand, her Elemental Skill summons a creature similar to Kokomi's jellyfish, which she can control. This ability shares similarities with the character Nahida. The most recent update suggests that Fenina is scheduled for release in version 4.3, giving us something exciting to look forward to.
Conclusion:
With these intriguing updates on the Hydro Archon, Fontaine's exclusive weapon set, and the enigmatic character Fenina, the 4.0 update of Genshin Impact promises to be a game-changer. The addition of musical instrument-themed weapons adds a unique flair to the arsenal, while Fenina's complex personality and dedication to justice make her a captivating addition to the game's lore. As we eagerly await further details, we encourage you to share your thoughts on the Fontaine weapon names and Fenina's personality in the comments section. Remember to like and subscribe for more updates.
Most Popular Posts
Popular Category Lists