Dark and Darker Latest News & Updates: Legal Battles & Hopeful Prospects
Welcome to the latest edition of Dark and Darker News, where we bring you the most recent updates on the highly anticipated game, Dark and Darker. In this edition, we will delve into various topics, including private server aspirations, legal battles, early access dates, and more. Join us as we navigate the twists and turns of this ongoing saga.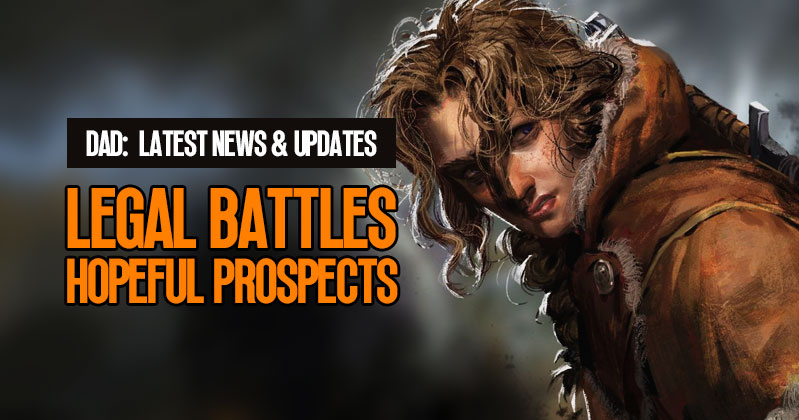 ↖ Nexon's Attempt to Bend Iron Mace
Nexon, in an effort to avoid legal action, has made attempts to fully bend Iron Mace development of Dark and Darker. They are striving to circumvent a subpoena, which adds an intriguing layer to this ongoing conflict.
↖ Early Access Date Uncertainties
Enthusiasts eagerly await news about the early access release date for Dark and Darker. However, it seems that Nexon's actions may affect the court case, leading to possible delays. Iron Mace's lawyers believe that releasing the game in early access could impact the outcome of the case, making it a logical decision to avoid such a release.
↖ Iron Mace's Legal Battle with Nexon
Iron Mace is facing Nexon in court, with a representative scheduled to appear in June. Iron Mace, having not yet been proven guilty of copyright infringement, has the potential to release the game outside of Steam, citing the absence of official requests or court orders. This could work in their favor during the legal proceedings, but it remains uncertain if they can avoid receiving further notices from Nexon.
↖ Collaboration and Funding Challenges
Nexon, seeking to cut off Iron Mace's funding sources, has targeted their recent collaboration with Coffee. By limiting financial support, Nexon hopes to bankrupt Iron Mace. However, Iron Mace's decision to sell fan paraphernalia and collaborate with Coffee indicates that they still have other avenues to explore before reaching a critical situation.
↖ Multiplayer Challenges and the Potential of Single Player
Enthusiasts have attempted to develop a local server for Dark and Darker's multiplayer aspect but have faced challenges and ultimately abandoned their efforts. However, the community remains hopeful for the possibility of a single-player experience with bots, which will enable players to explore the game's map and encounter bosses.
↖ Steam's Significance
The importance of Steam in the online gaming industry cannot be overstated, despite the platform's fees. Steam significantly increases a game's popularity, making it a crucial factor in success. While running the game in early access outside of Steam may serve as a temporary solution, the eventual migration of accounts to Steam, as seen in other games like War Thunder, could be a possibility.
↖ The Future of Dark and Darker
Although other games have attempted to replicate the success of Dark and Darker, none have managed to capture the same level of popularity. This niche remains untapped, offering opportunities for future projects.
Disclaimer: The information presented in this article is based on available sources and should be considered subject to change as new developments arise.
Conclusion:
While the situation surrounding Dark and Darker and the legal battle with Nexon remains serious, hope should not be entirely abandoned. Iron Mace's determination to continue the fight, their ability to explore alternative funding options, and the potential for a favorable outcome in court all offer glimmers of hope. The journey may be challenging, but hope dies last, and the dedicated fanbase eagerly awaits the release of Dark and Darker.
Most Popular Posts
Popular Category Lists