Escape from Tarkov News: PvP Balancing Overhaul
Escape from Tarkov has recently implemented a series of balancing changes aimed at improving the PvP aspects of the game. These changes have been made in response to community feedback and are intended to enhance the overall player versus-player experience. In this article, we will discuss the key changes and their potential impact on PvP gameplay.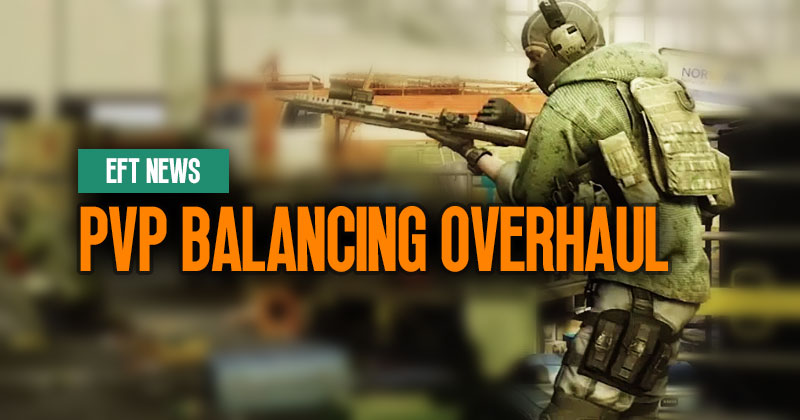 ↖ Adjustments to Melee Weapon Damage
One notable change is the adjustment to melee weapon damage. The developers have rebalanced the damage output of various melee weapons to make them more effective in combat situations. This change is a direct response to the community's feedback, expressing a desire for more viable melee options during PvP encounters.
↖ Galvian Kaiman Hybrid Helmet
The Galvion Caiman Hybrid Helmet, previously classified as Armor Class 2 Level 3, has seen a decrease in its effectiveness. The intention behind this change is to encourage players to rely less on this specific helmet during PvP engagements. By lowering its armour rating, the developers aim to incentivize players to consider other options and promote a more diverse PvP experience.
↖ Equipment Selling and Repair Prices
The recent updates have also brought changes to equipment selling and repair prices. Players can no longer sell EFT items on the flea market if they were acquired through PvP encounters and are not marked as "Found in Raid." Instead, players can sell these items to vendors for a fair price. Furthermore, repair prices for equipment have been adjusted, making it more affordable for players to repair their gear. These changes aim to promote a gameplay loop where players can engage in PvP battles, loot gear, repair it, and sell it to vendors.
↖ Rig Prices and Looting Balance
In an effort to balance the looting aspect of the game, rig prices have generally increased. The developers recognize that certain rigs provide an advantage in looting capabilities, and they want to discourage excessive looting through these rigs. However, it's worth noting that not all rigs have seen an increase in price. Some rigs have actually decreased in value, possibly due to their less significant impact on PvP gameplay.
Conclusion:
Escape from Tarkov's recent balancing changes demonstrate a commitment to improving the PvP experience based on community feedback. The adjustments to melee weapon damage, helmet effectiveness, equipment selling and repair prices, and rig values all contribute to a more balanced and engaging PvP environment. While some changes may have mixed reception, it is evident that the developers are actively working to address player concerns and make PvP in Tarkov more enjoyable for all players.
Most Popular Posts
Popular Category Lists