The Elder Scrolls Online Console Best Settings
Are you an avid The Elder Scrolls Online console player? Have you been looking for the best settings to give you the best gaming experience? Look no further! In this article, we'll be discussing the best settings for Elder Scrolls Online on the console that you should be using.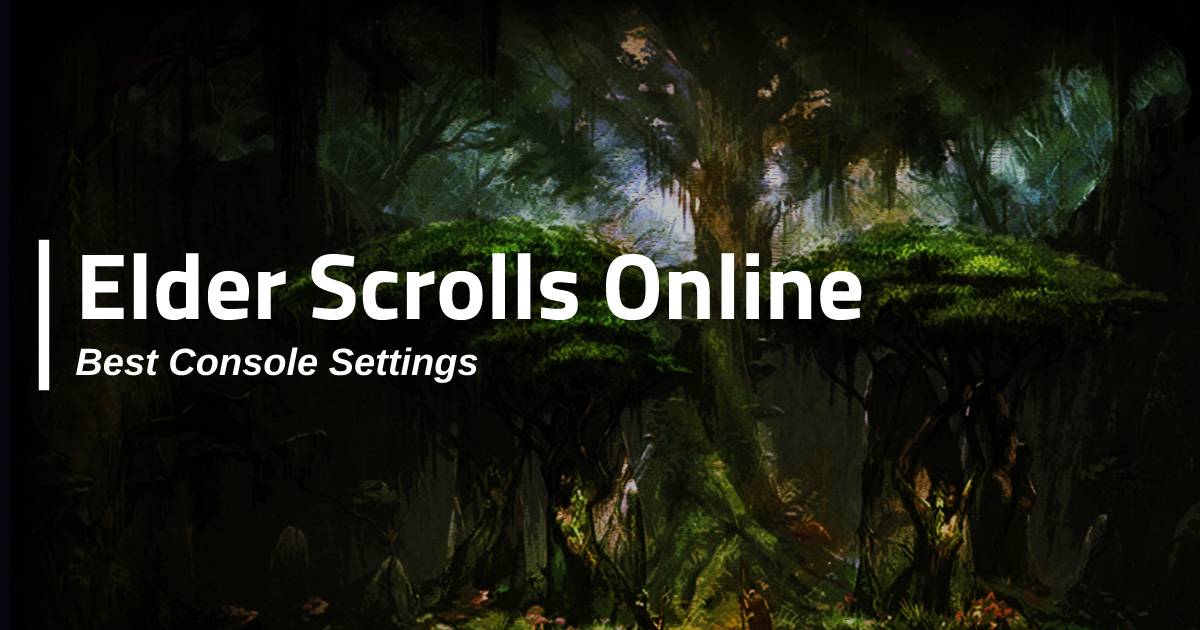 Video settings
Starting with the video settings, it is recommended to play on performance mode. This will give you the best balance between frame rate and resolution. You can also play on fidelity mode, which will change the graphics slightly, but it won't be a massive difference. You can also adjust the brightness and screen size to your preference.
Audio
For audio, this will be dependent on your personal preference. It's recommended to not max out the master volume or music volume, but you can adjust it to your liking.
Gameplay
When it comes to gameplay, you don't have many options for button interactions. One issue that many people have is the weapon swap, which is located on the directional pad. However, if you purchase the new Dual Sense Edge Controller from Playstation, you can map the weapon swap to a paddle. You can also play with a keyboard and mouse, but this may not give you the best gaming experience.
Combat cues and custom colors turned on
You should set your friendly color to whatever you prefer, but for the enemy damage, it's best to set it to a bright pink since it's easier to see in darker dungeons. It's also recommended to have to prevent attack innocence set to on, as this will prevent you from accidentally hurting an innocent.
Camera Settings
The Camera settings allow players to choose how fast their camera turns, how far they can zoom in and out, and how they want their view to look. To make the game look better, players should turn the head bob all the way to the left and the first person field of view all the way up. Third person field of view should be all the way to the right, and the camera sensitivity should at least be halfway up, if not all the way up. This allows for a wide range of view and allows players to quickly turn when walking or fighting in combat.
Interface Settings
The Interface settings also allow players to customize their experience. Players can turn Quick Chat on and adjust the fade rate, and can turn the Name Plates on and adjust which name plates show up in the open world. Players can choose to always show group members, friendly NPCs, and friendly players, or they can choose to only show them when they are targeted or looked at.
Loot settings
the Loot settings allow players to customize how they loot items in the game. If players have ESO Plus, they should turn Auto Add to Craft Bag on. They should also turn Loot Stolen Items off and Prevent Stealing Placed Items on to avoid getting caught by the guards.
Nameplate options
Making sure your nameplate options are set to the right settings can go a long way in helping you play your character better. Setting your health bars to be centered, your damage indicators to be set to Own, and having your group members highlighted is important for visually helping you keep track of your character. You can also adjust the glow thickness and intensity for a more custom look.
Social part
In the social part of the game, reducing the size of the chat window messages to small will help you keep track of messages without it taking up too much space. You can also set the profanity filter, auto decline duels and tributes, and leaderboard notifications to your preference. You can also adjust the colors of the chat system depending on which guild you are in.
Combat
In combat, setting the ability bar to always be on and the resource numbers over the enemy' head to Number and Percent will be helpful in keeping track of what is going on. You can also set the combat text to Own so that you can see your own damage and healing rather than the pets. Finally, setting the buffs and debuffs to always show your self-buffs, target debuffs, long effects, and permanent effects will help you keep track of your character's stats.
Most Popular Posts
Popular Category Lists