Old School RuneScape Tips, Tricks, and Strategies for New Players
Old School RuneScape has been around for over 15 years, and in that time it has become one of the most popular MMORPGs of all time. As with any game, it's easy to become overwhelmed when starting out in Old School RuneScape. But with a few helpful tips and tricks, you can get your game experience off to a great start.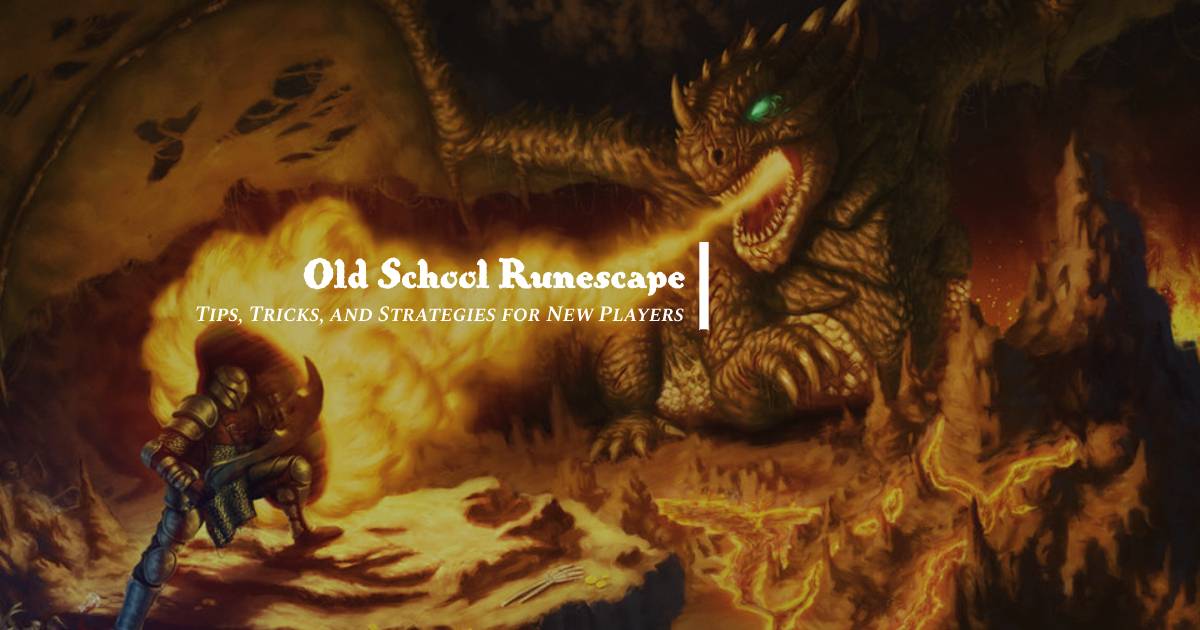 Grab Rune Light
The first and arguably most important tip is to grab Rune Light. This plugin for Old School RuneScape has been around for a few years now, and it offers a plethora of quality-of-life updates that make the game more enjoyable. Rune Light offers trackers for your farming runs, xp trackers, graphical plugins, and tons of other useful features. Every RuneScape player should have Rune Light installed if they want to get the most out of their game.
Old School RuneScape Wiki
The next tip is to make use of the Old School RuneScape Wiki. This encyclopedia of knowledge is an incredibly valuable resource. It contains all the information you need to learn about the game, including guides on quests, training methods, money-making tips, and more. You can even learn about the lore behind the game and its characters. The Wiki is a must-have for any Old School RuneScape player.
Played on mobile devices
Old School RuneScape can now be played on mobile devices, so you can play the game wherever you are. Whether you're on a long car ride, date night with your significant other, or at the gym, you can play Old School RuneScape on the go. This makes it easier to grind those boring AFK skills and get some RuneScape experience in.
Try out different activities
Don't just stick to the same old thing. There are tons of different activities to do in Old School RuneScape, such as killing bosses, doing PvE and PvP, and completing quests. By trying out different activities, you can experience the full breadth of the game and find out what you enjoy most.
Efficient skilling
Efficient skilling is a great way to improve your experience. Instead of sticking with afk skilling, or going for the fastest kills of a boss, try doing something that will actually progress your account. This can be anything from killing Vorago for your in-game gp, to slaying for a task in the doe. This way, you can make some money while also having fun.
Making OSRS Gold
Making OSRS Gold can also be a great way to progress your account. Most of the best methods can be tedious and boring, so it's important to find something you actually enjoy doing if you want to make money. That way, when you log in, you won't dread it and you'll be more likely to stick to the game.
Join a clan
if you're someone who's been playing the game alone, it might be time to join a clan. Joining a clan can completely change your game experience. Not only will you make some great friends, but you can also join in on late-night Discord calls and raids. Just make sure you pick a clan that is relaxed and social, and not one of those elitist clans that are focused on world records.
By following the tips above, you can make the most of your time playing Old School Runescape. These tips should help you get started in Old School RuneScape and make your gaming experience that much more enjoyable. So grab Rune Light, get familiar with the Wiki, try out mobile gaming, and don't be afraid to explore the game. With these tips and tricks in mind, you'll be ready to take on the world of Old School RuneScape.
Most Popular Posts
Popular Category Lists