How to Kill More OSRS Revenant Knights?
The OSRS Revenant Knight is a specific type of revenant that can be found in the Revenant Caves, which is an area located in the Wilderness and is enabled for player-versus-player combat. Revenant Knights possess unique characteristics that make them formidable opponents. For example, like all revenants, they are capable of healing themselves when their health drops below 50%. They also have the ability to respond to a player's protection prayers, which can make them even more challenging to defeat. If you're up for a challenge and want to break a world record, killing more Revenant Knights without banking or leaving the wilderness may be the task for you. With proper preparation, gear, supplies, and strategies, this guide will show you how to accomplish this feat.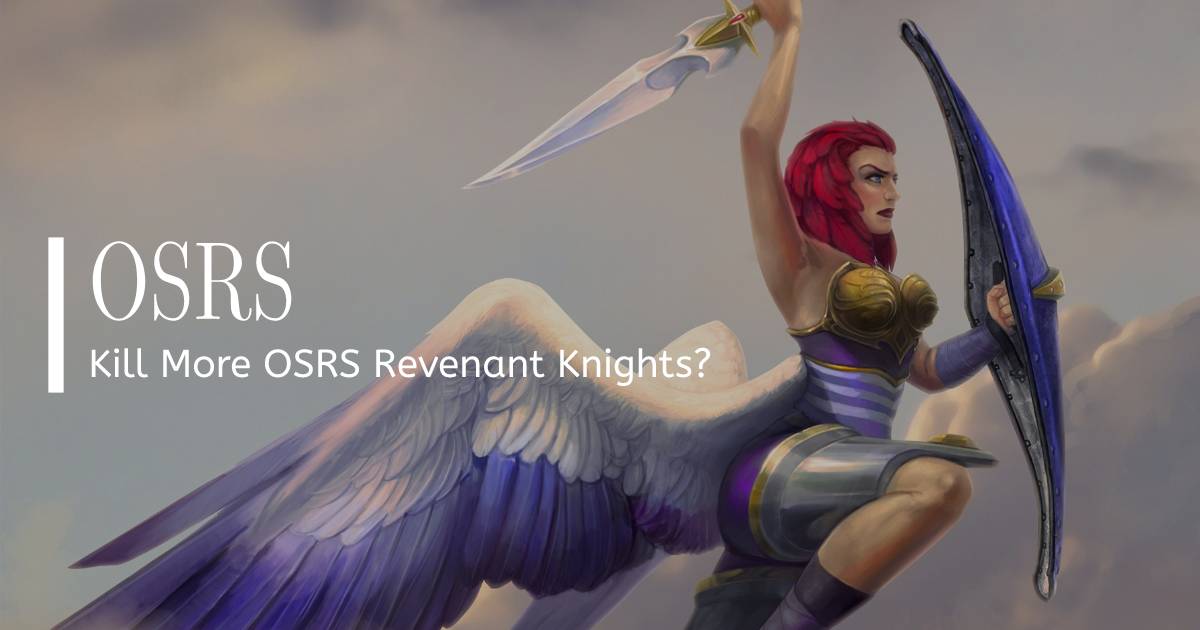 To start, make sure you have the necessary items in your inventory and a looting bag. Death and blood runes are essential, as well as law runes for teleporting out of the wilderness. Bring a pouch of rez, ranged gear, a web weaver burst, and extra ether in the bracelet Ethereum. You'll also want some food for sustenance, but don't bring too much as the revenants drop food and super restores.
Make sure you don't mess up your looting bag, as this will take up valuable inventory space that you'll need for food.
Consider cooking tomato and cheese in the pizza room or picking up fruits and vegetables from the wilderness for additional sustenance.
Use freeze spells to stop the revenants from moving and bring them closer to you.
Utilize the stalagmite method to pick up loot without traveling too far from the revenants.
Finally, keep an eye out for scouts to track the revenants' movements.
While completing this challenge, it's essential to log out frequently to avoid attacks.
If you're attacked, drink brews and log out immediately.
You can also use freeze spells to immobilize the revenants and log out to safety.
By following these tips and strategies, you'll be well-equipped to kill more Revenant Knights Make more osrs gp without banking or leaving the wilderness. Best of luck to you on your quest!
Most Popular Posts
Popular Category Lists