Elder Scrolls Online Update 37 Everything You Need to Know
Elder Scrolls Online's Update 37 base-game patch is a free update available to all players. It brings a variety of balance changes, bug fixes, and new features to the game. Players can enjoy features such as new Crafting Motifs, a new Battlegrounds map, improved Crown Store UI, and more. The Update 37 base-game patch releases on March 13 for PC/Mac and March 28 for Xbox and PlayStation consoles. All players will be able to take advantage of the new features and enjoy a more balanced Elder Scrolls Online experience. Update 37 is coming soon to the world of Elder Scrolls Online, bringing with it some exciting changes and additions. With this guide, Keese will be breaking down every important change coming with the new update.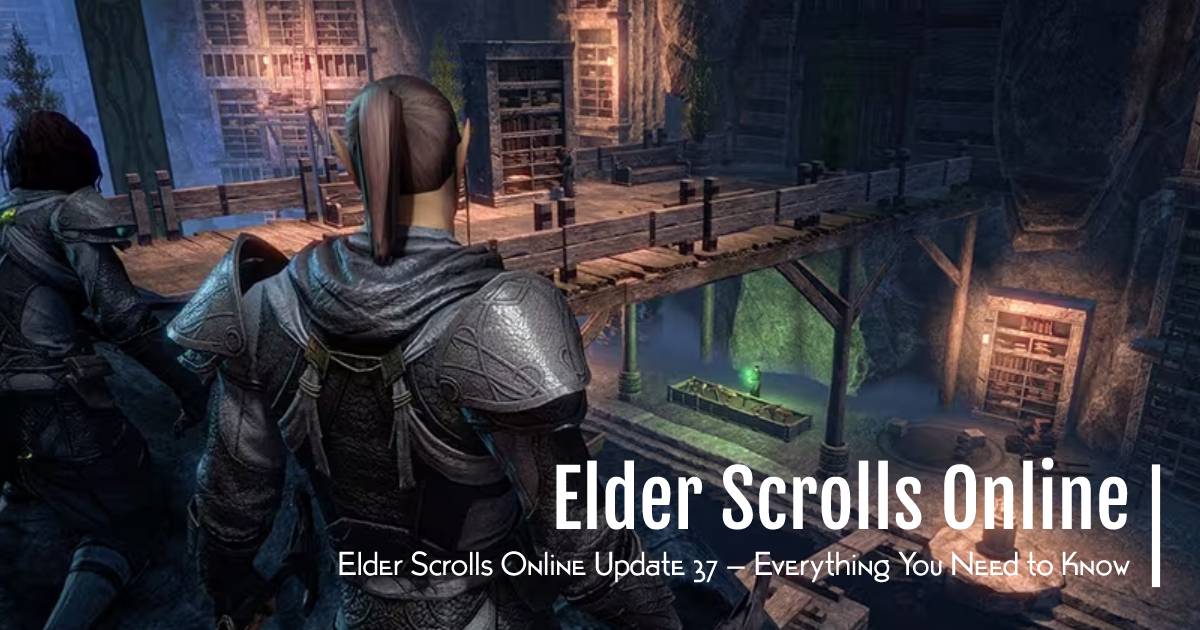 Scrivener's Hall and Balsanar
Two new dungeons will be added to the game: Scrivener's Hall and Balsanar. Both dungeons have been tested on the Public Test Server, and they are quite challenging on hard mode. Each dungeon will come with three new five-piece sets, as well as one monster set. Of these sets, Rune Carver's Blaze (from Scrivener's Hall) is the one that will have the most impact. It will proc additional flame damage every third tick of damage over time abilities. Abyssal Brace is a niche set that grants minor evasion, which is a 10% damage reduction to AoE abilities. Ozon the Inferno is the monster set, which grants 42-72 armor to whoever you heal, as well as minor vitality for 8% increased healing received.
Daily and weekly reset timers
The daily and weekly reset timers are also being changed. All activities will reset at the same time, and the weekly trials will be reset on Tuesdays rather than Sundays. There are also new rewards for the Worthy sets. Snake in the Stars has been gathering a lot of attention.
Combat balance changes
Light attacks now do more damage at low stat levels, but the damage will cap out quickly. The Bloodthirsty trait was buffed up for non-gold quality jewelry, and Harmony was reworked to give a flat 880 health, Magicka, and stamina when a synergy is used. The Archdruid monster set hitbox was changed to a rectangle to make it more reliable, and Pearl of Elnfe now grants 3 ultimate instead of 5. The Grave Robber synergy was reduced by 34%, and the Helping Hands passive now restores 880 stamina instead of 200.
Sorcerers
Conjured Ward was buffed and it now scales with max health or max magicka, whichever is higher. Mage's Fury and its morphs were buffed, and Conduit synergy was buffed by 20%. Necromancers got a buff to the Death Glean passive, which now grants 666 magicka and stamina.
Templars
the Empowering Sweep ultimate was renamed to Everlasting Sweep and it now lasts for 12-22 seconds depending on the number of enemies hit. Wardens got buffs to Cutting Dive and Crystallized Shield. Cutting Dive now always applies its bleed, and Crystallized Shield now restores more ultimate and scales with max health or max magicka.
Overall, Update 37 is looking to be a great addition to Elder Scrolls Online. With these changes, players should have more options available to them and be able to create even more powerful builds.
Most Popular Posts
Popular Category Lists