SWTOR Important PVP Movement, Strafing, Jumping, and Backpedaling Tips
Movement is a crucial aspect of Player versus Player combat in Star Wars: The Old Republic (SWTOR). Properly controlling your character can mean the difference between winning and losing a fight. Unfortunately, the default tutorial movement in SWTOR is not optimal for PvP, and it is essential to unlearn it if you want to succeed.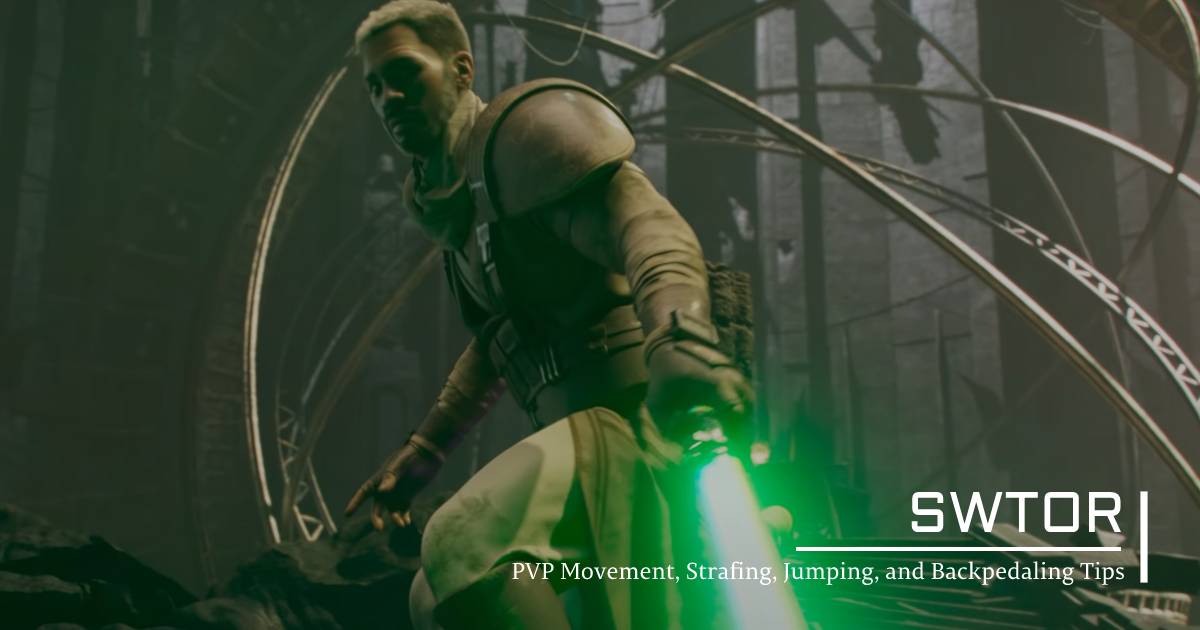 Movement
One of the most important tips for movement in PvP is to use the mouse to turn your character. The A and D keys are fine for exploring the game world, but they are too slow for PvP. By using the mouse to turn, you can quickly face your enemies and execute skill shots with precision. Holding both mouse buttons will make your character move forward, allowing you to dodge incoming attacks and stay on the offensive.
Jumping
Jumping can also be useful in PvP, but it is slower than running in a straight line. Therefore, it is recommended to jump only when necessary, such as when trying to avoid a knockback or a root effect.
Backpedaling
Another essential tip is to avoid backpedaling whenever possible. Backpedaling is slower than turning around and walking forward, which can put you at a disadvantage in PvP. To prevent yourself from accidentally backpedaling, unbind the S key from the move backward action in the key bindings.
Strafing
Strafing is another movement technique that can be useful in PvP. By using the A and D keys, you can move your character sideways, allowing you to quickly dodge incoming attacks or move from point A to point B. Strafing is also helpful for executing advanced maneuvers, such as jumping in mid-air and turning back in the same direction.
When strafing, it is crucial to maintain awareness of your surroundings. This can be achieved by rotating the camera while strafing, allowing you to move and deal damage simultaneously. Keeping an eye on your opponents and the environment can give you an edge in PvP and prevent you from getting caught off-guard.
In conclusion, mastering movement is essential for succeeding in PvP in SWTOR. By using the mouse to turn your character, avoiding backpedaling, and using strafing to your advantage, you can become an advanced PvP player and gain an edge in combat. With practice and persistence, you can learn to control your character like a true Jedi or Sith and dominate the battlefield.
Most Popular Posts
Popular Category Lists