How To Make Millions Of Credits Selling Tech Fragments In SWTOR (2023)?
If you're looking to make millions of credits in SWTOR in 2023, selling tech fragments can be a great option. Tech fragments are one of the currencies in SWTOR that are awarded for playing the game. In this guide, we'll show you how to make the most of tech fragments and sell them for maximum profit.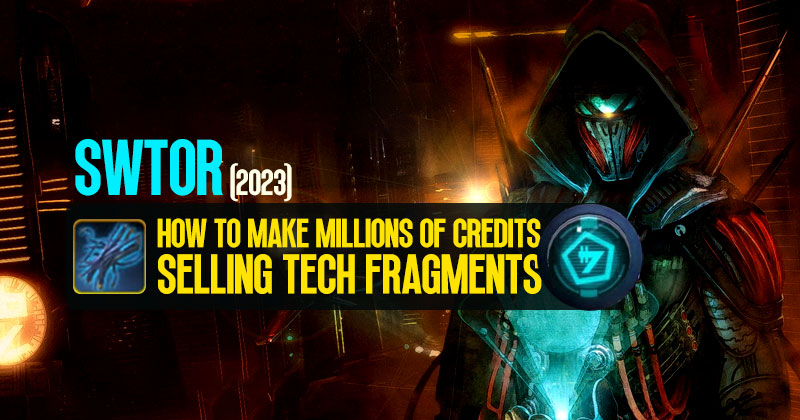 ↖ 1. Gather Tech Fragments
The first step to selling tech fragments is to gather them. One good source of tech fragments is conquest. You can finish the personal conquest and get 500 tech fragments for that. You can also get tech fragments from galactic conquest for guilds.
↖ 2. Purchase Equipment
Once you have enough tech fragments, head to the Spurs of War vendor on the Imperial Fleet. You can buy two pieces of gear: the OEM-37 and RPM-13. Both pieces of gear cost 4,000 tech fragments each.
↖ 3. Sell on the GTM
After purchasing the gear, head to the Galactic Trade Market (GTM) on the Imperial Fleet. Check the prices for the OM-37 and RPM-13, and then sell the gear for the highest price possible.
↖ 4. Repeat the Process
Be sure to start selling before you have 11,000 tech fragments. You can start selling at 4,000 or 8,000 tech fragments. Repeat this process until you've sold all of your gear and made as much profit as possible.
Conclusion:
Remember, prices may vary from server to server, so be sure to check prices on your server before selling your tech fragments. With this guide, you'll be well on your way to making millions of SWTOR credits in 2023.
Most Popular Posts
Popular Category Lists