Top 10 Important Settings for Optimizing SWTOR
For new players, the plethora of settings and options available in SWTOR can be overwhelming and confusing. That's why we have put together this guide, which focuses on the top 10 settings that every player should change to enhance their gameplay experience. From enabling Dark/Light conversation alignment to setting the auto-loot option and highlighting buffs, these settings can make a significant difference in how you play the game.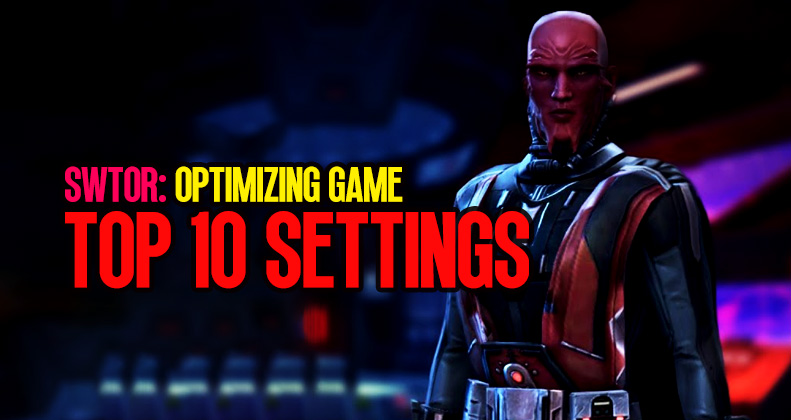 ↖ Dark/Light in Conversation
This setting is useful for players who use their keyboard to select conversation choices. To enable it, go to Preferences, User Interface & Conversation, and turn on "Show Conversation Alignment". This will make it easier to see the dark and light alignment choices.
↖ Keep Inventory Open and Cooldown Text
This setting allows you to keep your inventory open when using the cargo hold, legacy storage, or vendors. To find it, go to Preferences, User Interface, and scroll to the bottom to find the settings.
For competitive players, this setting allows you to show cooldown text and specify how many tenths of a second you want it to show. To access it, go to Preferences, User Interface.
↖ Nameplates and Flytext
Under Preferences, Nameplates, you can choose to see nameplates on other players and enable flytext. Flytext is the little numbers that appear when you damage things, take damage, do healing, and can have a performance impact.
↖ (Anti) Social Settings
Under Preferences, Social, you can allow access to the same class's personal story and control your chat settings. You can disable general chat and choose which chats you want to show up.
↖ Auto Loot Entire Area
Under Controls, you can enable auto loot with right-click and auto loot the entire area. This will allow you to automatically loot all SWTOR items in an area when you click on one of them, eliminating the need to confirm with a pop-up window.
↖ (Don't) Auto Target
Under Controls, you can disable auto-target closest enemy. This setting, which is account-wide, will prevent you from accidentally attacking the wrong target if you're too close to another group of enemies.
↖ Ability Action Queue
Under Controls, you can set an ability action queue window. This can help those with higher ping, as it will allow you to click on the ability when there are 0.75 seconds left on the global cooldown.
↖ Show Next Target in Cycle
Under Controls, you can enable showing the next target in the cycle. This will allow you to see a little arrow over the next enemy that will be targeted when you press the tab.
↖ Giant Red Warnings
Under System Messages, you can move and change the scale of the giant red warnings that tell you when something special is happening.
↖ Highlight (De)Buffs
Under Player Buff Tray, you can choose how buffs are highlighted to make it easier to tell which buffs are yours. You can also change buffs and debuff scale and highlight buffs you have personally applied to an enemy.
Conclusion:
By changing these 10 settings, you'll be able to optimize your SWTOR gameplay experience and make the game more enjoyable. Remember to customize your settings to fit your playstyle, and have fun exploring the galaxy far, far away!
Most Popular Posts
Popular Category Lists