What Important Changes Coming to New World Season 1?
New World Season 1 brings with it a host of new features and changes to the popular MMORPG. The introduction of the season model means that players can expect regular patching cycles every three months, providing them with something new to look forward to. Along with each season comes a new storyline and season pass, offering players exciting new rewards for playing the game.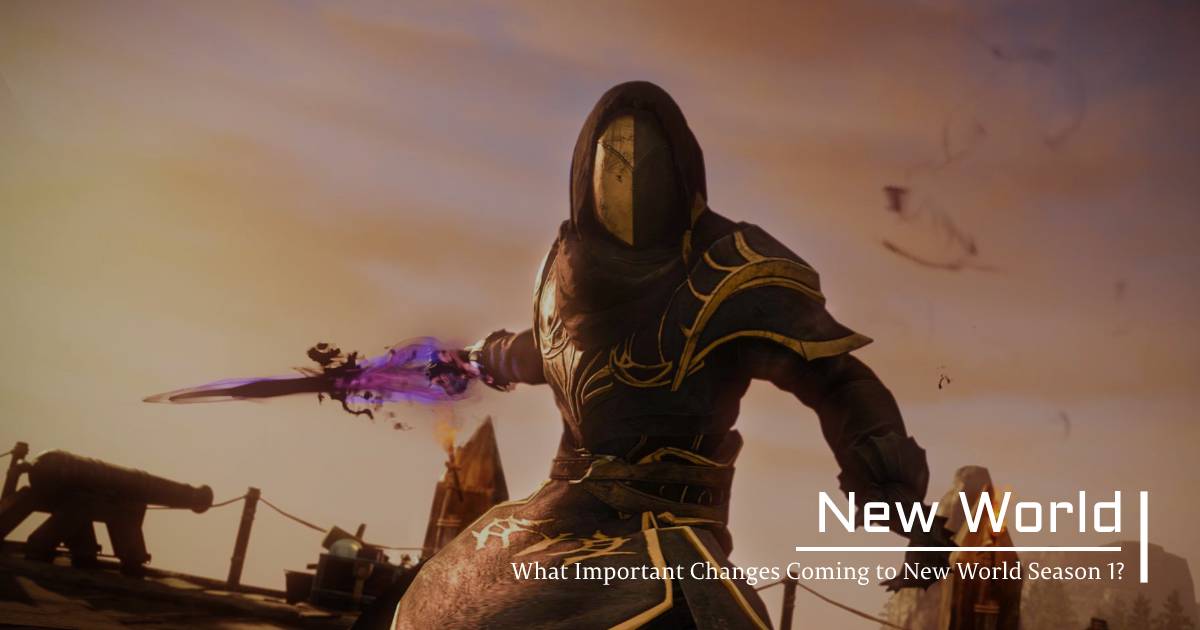 New Dungeon
One of the most significant additions to the game is the new dungeon, featuring the Firestorm rune and a new enemy type, the Humans. With this new addition comes a plethora of new gear to collect, including a Human Trophy. Players now have access to 30 different armor sets to choose from, although the new gear sets are not as impressive as initially hoped, as they are unable to allow gear-swapping, attribute point adjustment, or skill tree customization.
The main story quest has also been revamped throughout Brightwood and Weaver's Fen, with new cutscenes and voiceovers for NPCs. There is a new soul trial that caps off the story, providing players with an exciting new challenge to overcome.
Mages and ranged weapons
Mages and ranged weapons have both been given a boost, with no penalties for elemental damage and a higher bonus from bane perks than melee weapons. Weapons and armor from OP and Invasion crates can now be upgraded to a gear score of 600, providing players with even more options to customize their characters.
Dolphin Dodge nerf
Other changes include the Dolphin Dodge nerf, which will have an impact on players who relied heavily on this ability in combat. Text indicators have also been added to show when an attack is dodged, making it easier for players to react in real time. The player collision has been disabled after death, and scarabs are now used to craft bags and tools. The crafting screen will also now remember ingredients, making it easier for players to craft items in bulk.
Achievements
Several achievements have also been nerfed, including Mortal Empowerment and Transient Recovery. Heavy armor has been given a 20% reduction when Seated, while medium armor has been given a 10% reduction. Finally, fortifying and shocking fortification has also been nerfed, while the free Grit on basic attacks has been moved from the 300 Strength perk to the 300 Con perk.
Overall, the first season of New World has brought with it a wealth of exciting new features and changes to the game. With regular patching cycles and a new storyline each season, players can expect to have something new and exciting to look forward to every few months. The addition of new enemies, gear, and dungeons provides players with even more opportunities to explore the vast and immersive world of New World, making it an excellent time for both new and experienced players to jump in and experience everything the game has to offer.
Most Popular Posts
Popular Category Lists