Diablo 4 Fortify Guides for Tank Classes
What's going on, fellow gamers? Today we're going to talk about one of the core mechanics in Diablo 4: Fortify. Fortify is a defensive buff that reduces the damage you take. In this guide, we'll explain how it works and how to use it to your advantage.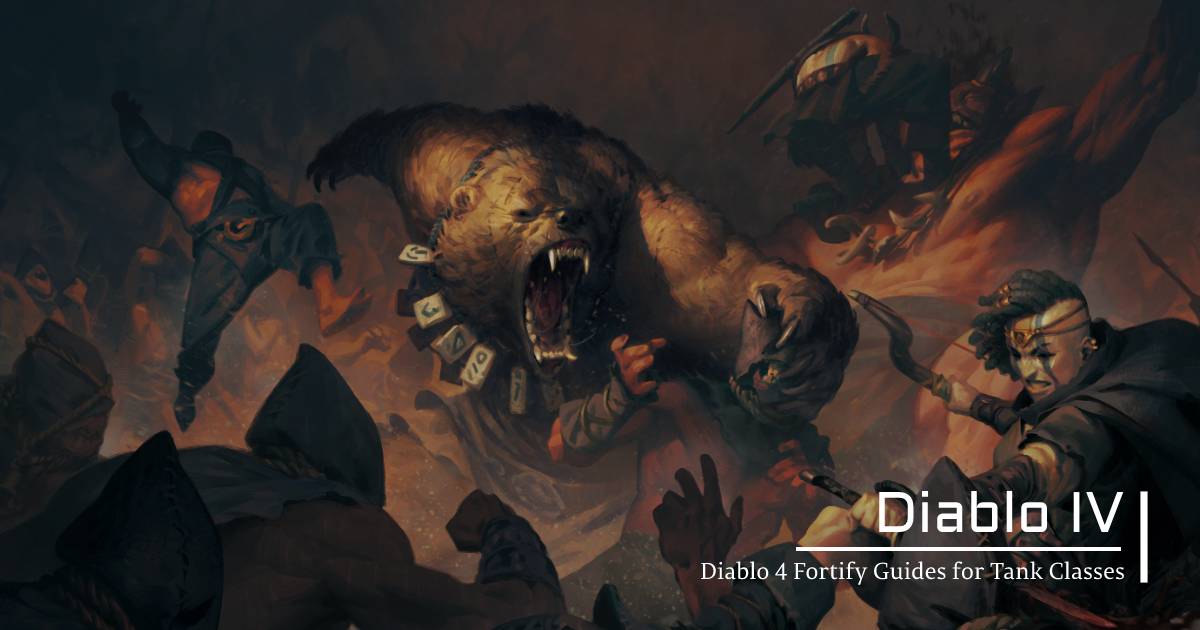 First off, it's important to note that not all classes will benefit from Fortify equally. Melee classes, such as Barbarians and Druids, will benefit the most from it since they'll be up close and personal with the enemies. Ranged classes, on the other hand, will have less use for it.
There are several ways to generate Fortify, but the most reliable way is through skills and items. For example, the Barbarian has a shout that generates Fortify, and several of their skill tree nodes also contribute to it. Equipping items with Fortify bonuses is also a great way to increase your Fortify.
When you have Fortify active, you'll see a red overlay over your health bar. The more Fortify you have, the thicker the overlay will be. When the overlay completely covers your health bar, you'll receive a damage reduction of 10%, which can be increased through skill tree nodes and other bonuses.
Keep in mind that Fortify is not a second health bar. It's a damage reduction buff that makes you take less damage, but you'll still take damage. Also, Fortify will fade over time if you're not generating it in any way. You'll need to keep generating it through skills, items, or other means to maintain the damage reduction.
Finally, if your health bar is cracked, it means you've been affected by Vulnerable, which increases the damage you take by 20%. You'll want to avoid being Vulnerable and keep your health and Fortify up as much as possible to survive in the game.
In summary, Fortify is an essential defensive buff in Diablo 4 that reduces the damage you take. Melee classes benefit the most from it, and you can generate it through skills and items. Keep your health and Fortify up, avoid being Vulnerable, and you'll be well on your way to surviving in the game.
Most Popular Posts
Popular Category Lists