Diablo 4 Open Beta: Important Things You Need Know
There will be an upcoming open beta of Diablo 4 from May 12th to May 14th, featuring all five classes and the first zone of the game. The beta has a new build version with balance changes and tweaks based on player feedback from previous betas, reflecting how the final game and launch version will feel. The full game will be released on June 6th for PC, Xbox, and PlayStation. The world tears system, item scaling, and legendary perks available to find were explained in a recent developer live stream.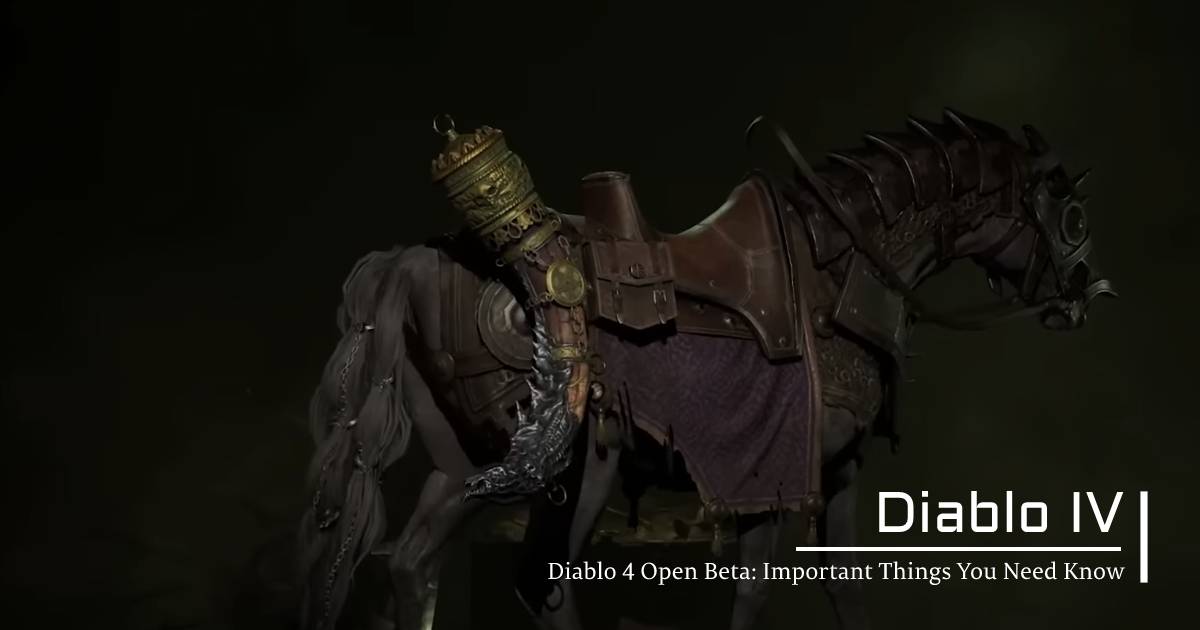 ↖ Open Beta Details
The open beta will start on May 12th and run until May 14th. This beta will feature all five classes, and players can explore the whole first zone of fractured peaks and progress through the prologue and Act 1 of the game. However, with this new build version, players can experience how the final game and the launch version will be, with plenty of balance changes and tweaks. Additionally, a cool reward awaits players who reach level 20 with a character and beat the world boss, Ashava - a Mount trophy called the Cry of Ashfara. The beta will also give players who missed out on the previous betas another chance to get Diablo 4 Gold and special rewards.
↖ Capstone Dungeons
Capstone Dungeons will allow players to go up to the next tier, and they advise players to be level 50 to complete them. As the wheelchair increases, there will be an increase in challenge and loot. But the increase in the challenge isn't purely higher health and damage numbers for the enemies - they will also improve the AI for the monster fights, including giving them new abilities. So, as you go up in world tiers, the monsters will keep you on your toes.
↖ Item Scaling
From level 1 to 50, the items will slowly scale with you as you progress. However, at world tier 3, sacred items can start dropping. This means items can drop and will have a chance to become sacred. They explained that the level requirements for items such as these will match the level of the player they drop at, and if you're super lucky, you could even get a best-in-slot piece of gear as early as level 51. They say it can be usable all the way up to level 70 and can be tradable.
↖ Legendary Perks
World Tiers 3 and 4 will have more legendary perks available to find. These perks provide unique abilities that are not found on other items, giving players a sense of uniqueness and identity.
↖ Conclusion
The full game is set to release on June 6th for PC, Xbox, and PlayStation. But for now, get ready for the upcoming open beta and enjoy exploring the first zone of fractured peaks and beating the world boss Ashava to get the Cry of Ashfara. With these endgame systems and tweaks, players can expect a challenging and rewarding experience in Diablo 4.
Most Popular Posts
Popular Category Lists