How to Complete OSRS Tree Gnome Village Quest?
Are you finding it challenging to complete the Tree Gnome Village quest in Old School RuneScape (OSRS)? Don't worry, as this guide will provide you with a detailed walkthrough of each step of the quest, from entering the village to defeating the tree guardian.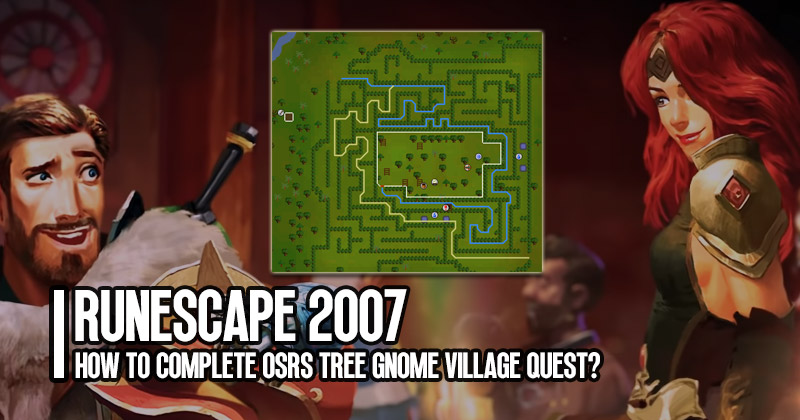 The first step in the Tree Gnome Village quest is to enter the gnome village. Head south from the barbarian outpost until you reach the entrance to the village. Once you are inside, talk to King Narnode Shareen, who will give you your first task. Your objective is to find out what happened to his missing scout, Captain Bleemadge.
Head east from the village entrance to reach Captain Bleemadge's camp. Speak to him, and he will inform you that he was searching for a rare tree when a group of zombie gnomes attacked him. He will also give you a Rub stone.
Return to King Narnode and inform him of what you learned from Captain Bleemadge. He will tell you to investigate the tree in the center of the village. Once there, use the rubstone on the tree to reveal a secret entrance. Enter the entrance and navigate through the maze until you reach the tree guardian.
Speak to the tree guardian, and he will assign you three tasks.
The first task is to use a rope on the rock located at the entrance of the maze.
The second task is to use a pebble on a tone at the center of the maze.
Lastly, you will need to use a rub stone on a barbarian outpost.
Once you have completed all three tasks, you are ready to take on the tree guardian. Be prepared for a fight as he will attack you. It is essential to have food and potions with you during the battle. After defeating him, you will receive OSRS GP and other reward, a Gnome amulet.
Congratulations! You have successfully completed the Tree Gnome Village quest. This quest is an excellent way to gain experience and rewards. Additionally, the Gnome amulet allows you to teleport to the Gnome Stronghold for free.
Most Popular Posts
Popular Category Lists