Guide for Defeat Hidden Abomination Boss to Obtain Runescape Gold
Welcome to this guide on the Abomination Boss, a hidden boss in RuneScape that has one of the most expensive and rare drops you can obtain from PvM. In this guide, we will cover everything you need to know about this boss and how to defeat it.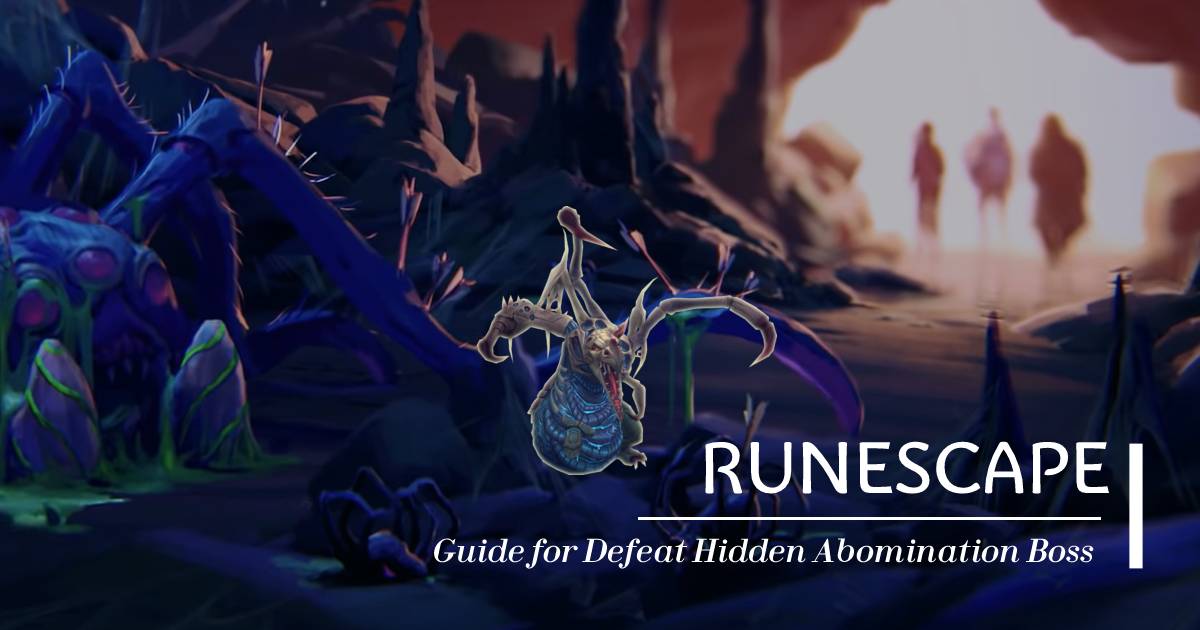 Firstly, it's worth noting that the Abomination boss is not part of the base tab and is locked behind the Hero's Welcome quest. Upon completing this quest, you will gain permanent access to the second part of the fight known as the Ragged Abomination. To access this location, you can use the Engineering Cape to teleport metallic dragon trinkets to either Iron or Steel Dragons, or physically walk there from Brimhaven Dungeon.
The boss fights involves several mechanics, including falling rocks and fire blobs that deal damage to you and the Abomination. The boss will lunge at you if you're standing or running away and has the occasional salam attack that stuns you for 4 seconds. To counter this, use Anticipation or Freedom, or simply move out of the way.
If you have good gear, such as tier 80 weapons and overloads, you can ignore most of the mechanics and not need much food. However, the boss does drop two cooked rocktails occasionally, which can be useful for emergency situations.
The Abomination boss drops a bunch of dragon items, including guaranteed javelins, dragon plate skirts, plate legs, long swords, offhand long swords, and even the dragon full helm. But the main reason to kill this boss is for the ultra-rare Abomination Cape drop, which has a drop rate of 1 in 11,570. This cape has a street price of 1.2 to 1.4 billion Runescape GP and is incredibly rare.
In terms of common loot, you can expect to make a little over 5 million GP in an hour of PvM. However, due to some items not selling, you may only make around 4.3 million GP. Ultimately, it's up to you whether you want to try your luck for the rare cape or move on to other bosses for both money and fun.
In conclusion, the Abomination boss is a challenging boss with rare drops, but it may not be worth your time beyond trying for the Abomination Cape drop. If you're looking for other bosses to fight, try the Gold Rush Dungeon bosses for both Gold and entertainment.
Most Popular Posts
Popular Category Lists