OSRS Gold Making Guide: Mastering the Hallowed Sepulchre
Welcome back to another episode of our journey across Old School Runescape Gielinor to collect rare items and unlock new areas. Today, we will focus on one of the most exciting challenges: the Hallowed Sepulchre in Darkmeyer. This area offers excellent Gold-making opportunities and valuable training options. Our goal is to unlock all the Hallowed equipment, reach the higher floors of the Sepulchre, and eventually achieve 92 Agility.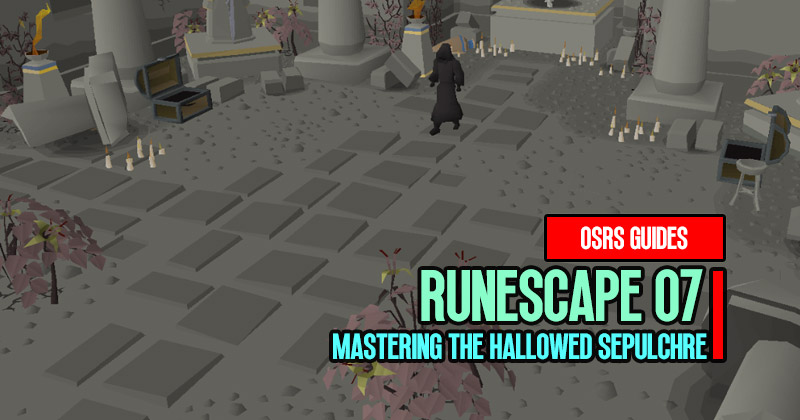 To get started, you'll need to acquire a few pieces of equipment. Most of them are affordable, including a Myth Grapple, Holy Symbol, Vampire Dust, and some Planks and Nails. Opt for higher-level Planks and Nails to gain efficient Construction experience. As for inventory, bring a Strange Old Lock Pick, Planks, and Vampire Dust.
Once you have the necessary equipment, head to the Hallowed Sepulchre in Darkmeyer. At 62 Agility, you can skip to the second floor and start there. You can expect to gain around 40,000 experience per hour on the first two floors. Remember to loot every coffin to collect Hallowed Marks, which are crucial for unlocking new items.
Along with Agility experience, you'll also passively gain experience in other skills. Prayer experience can be obtained when passing through braziers, and opening coffins grants Construction experience. Utilize these opportunities to level up your skills while focusing on Agility.
As you accumulate Hallowed Marks, you can purchase Hallowed equipment to enhance your Sepulchre experience. The Hallowed Grapple, for example, prevents falling on grapple obstacles. Consider buying the equipment that suits your needs best. The Hallowed Ring is a popular choice as it reduces damage and teleports you back quicker if you fail an obstacle. Prioritize the equipment that aligns with your current floor progression.
As you progress, the rate at which you acquire Hallowed Marks will increase. Eventually, you can save up to 1800 Hallowed Marks to obtain the full Dark Graceful recolor. This may take some time, but the journey is rewarding both in terms of aesthetics and profitability.
Upon reaching 72 Agility, you'll unlock the third floor, significantly boosting your loot and experience rates. With two lootable coffins and increased GP per hour, the Sepulchre becomes even more lucrative. Remember to sell your loot regularly and invest in items that will aid your progress.
While Darkmeyer is a significant milestone, there are other unlocks in the region worth pursuing. Consider unlocking Ava's Accumulator, the Fairy Ring Network, and the Mauritania herb patch. These additions will further enhance your gameplay and increase your money-making potential.
Throughout your Hallowed Sepulchre grind, you'll earn substantial amounts of OSRS Gold, level up your Agility, and unlock valuable equipment. Aim for 92 Agility in the long run, which is where the most profitable opportunities lie.
By following this guide, you can efficiently navigate the Hallowed Sepulchre and achieve your goals. Enjoy the process, reap the rewards, and continue your journey across Gielinor to conquer new challenges. Good luck on your path to obtaining the Quest Cape!
Most Popular Posts
Popular Category Lists