Why has Hrdro surpassed Anemo as the best elemental | Genshin Impact?
In the ever-evolving world of Genshin Impact, the metagame has seen significant changes over the past two and a half years. Despite this, Hydro has managed to hold its position and even improve over time. Some players argue that Hydro has become the strongest element, surpassing even Anemo. In this guide article, we will explore the reasons why Hydro has become the new best element in Genshin Impact.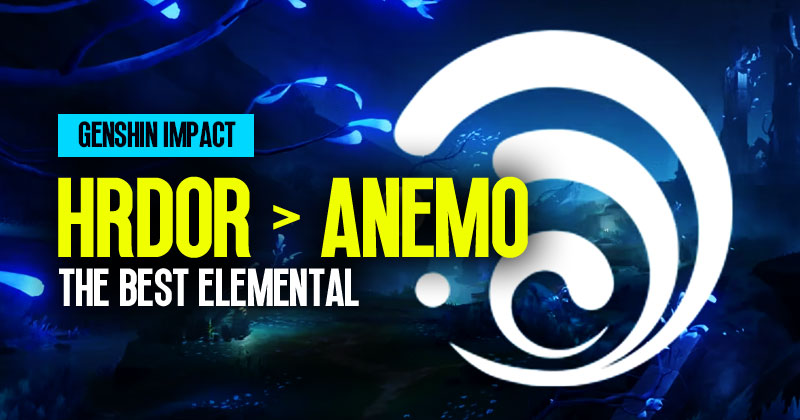 ↖ Hydro's Unique Properties
Traditionally associated with healing and support, Hydro, or water, is often seen as an element of change. It possesses qualities of both Air and Earth elements. Like Air, it adapts to changes in circumstances, going with the flow and changing direction when necessary. However, like Earth, it also holds its core essence and remains steadfast. This combination of adaptability and stability has been instrumental in Hydro's progression throughout the game.
↖ Hydro's History
At the beginning of Genshin Impact, Hydro had a well-balanced roster of characters, including Barbara, Xingqiu, and Mona, each serving different purposes. Despite having a smaller roster compared to other elements, Hydro's versatility and compatibility with other elements satisfied players' expectations. It functioned as a companion element, enhancing reactions with Pyro, Electro, Cryo, and Anemo. Hydro reactions such as Vaporize and Electro-Charged became prevalent in team compositions.
↖ Hydro's Rise in Power
Version 1.6 marked a turning point for Hydro. With the introduction of new meta-relevant characters, including Kazuha, Ayaka, Yoimiya, Shogun, and Kokomi, Hydro became an essential component of team compositions. Freeze teams, Electro-Charged teams, and many others required a Hydro unit. Characters like Xingqiu and Mona excelled in their roles, contributing to Hydro's success.
↖ New Hydro Characters
The release of powerful 5-star Hydro characters like Kokomi, Ayato, and Yoimiya further strengthened Hydro's capabilities. Kokomi's healing and consistent base damage, Ayato's user-friendly playstyle, and Yoimiya's off-field damage all added to Hydro's arsenal. The addition of these characters expanded Hydro's role in team compositions and allowed for more diverse and powerful strategies.
↖ Bloom Reaction and Nidhogg
With the introduction of the Bloom reaction in version 3.0, Hydro gained another powerful reaction. Nidhogg, a 5-star Hydro character, excelled in using the Bloom reaction to deal devastating damage. Hydro's supportive capabilities and damage potential made it a crucial element in almost every team composition, whether it be a Mono, Geo, or Physical-focused team.
↖ Hydro's Universal Emphasis on HP
Hydro characters, like many other elements, have a universal emphasis on a particular stat: HP. The increased availability of artifacts with HP as the main stat and Hydro characters' scaling with HP and healing bonuses further enhanced their utility and effectiveness. Hydro, along with Anemo and Dendro, which emphasize Elemental Mastery, are in contention for the best elements.
Conclusion:
Hydro has surpassed Anemo as the best element in Genshin Impact. Its adaptability, compatibility with other elements, and the continuous addition of powerful Hydro characters have solidified its position. Hydro's versatile roles as a sub-DPS, support, and healer make it a vital component of any team composition. With future updates and the release of the Hydro Archon, Hydro's strength will only continue to grow.
Most Popular Posts
Popular Category Lists