New World Season 2 Update: New Loot, New Map, and More
The Season 2 update for New World has arrived, bringing exciting new content and features to the game. This guide article will provide an overview of the key additions in the update, including the Outpost Rush refresh, Void Gauntlet Tether Buff, Block Changes/Buffs, the new Arena Map, Legendary Gypsum Cast, and new Faction Rewards. Let's dive in and explore what Season 2 has to offer!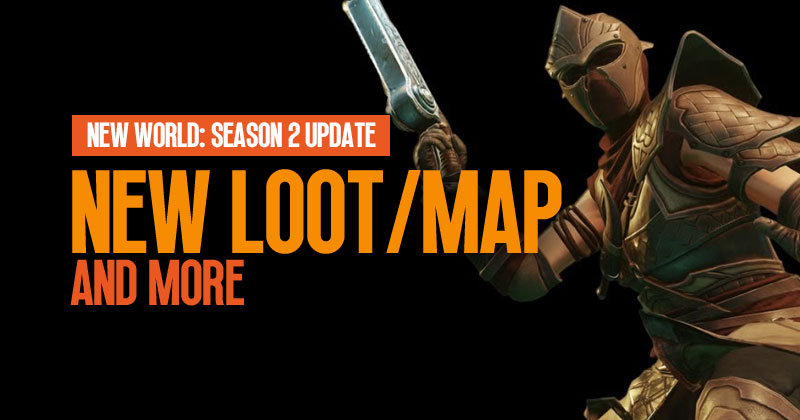 ↖ Outpost Rush Refresh
Outpost Rush, the popular PvPvE mode in New World, has received some refreshing changes. Previously, players were unable to see the entire team on the map, but now raid groups are visible. This new addition allows for better coordination and strategizing. Additionally, there are new events, such as the Brute event, where players can interact with a bottle to obtain the Brute token. However, be cautious, as investing too much time in obtaining New World token could leave your team vulnerable to losing control points.
↖ Void Gauntlet Tether Buff
The Void Gauntlet, a powerful weapon in New World, has received a tether buff. The base effect of the tethering ability weakens the enemy and empowers the player for 10 seconds. One interesting aspect is that the weaken and empower effects continue even when the player switches weapons. However, the effects do not refresh automatically, so players need to switch back to the Void Gauntlet periodically to maintain the benefits.
↖ Block Changes/Buffs
Blocking has undergone changes and buffs, providing players with a more effective defensive strategy. When blocking ranged attacks, players experience significantly reduced damage, making it a useful tactic in combat. However, blocking melee attacks still depletes stamina at a faster rate. This improvement enhances the viability of blocking in both PvP and PvE scenarios.
↖ New Arena Map
The Season 2 update introduces a new 3v3 Arena map. This map features an upper and lower area, providing diverse terrain for engaging battles. Players can utilize the environment to their advantage, such as knocking opponents into the fire to create clutch moments. The new map adds fresh content to the PvP scene in New World.
↖ Legendary Gypsum Cast
The update introduces the Legendary Gypsum Cast, a way for end-game players to spend their gypsum and umbral. These casts guarantee legendary items and can be used for different equipment slots, such as life staff, armour, and amulets. It provides a way to obtain powerful gear and enhance your character's build.
↖ New Faction Rewards
Faction stores now offer new rewards for players. These include boxes that grant Gathering XP for various skills like skinning, fishing, mining, harvesting, and logging. Additionally, there are new items, such as the Crucial Component, allowing players to combine major combat trophies into one ultimate combat trophy. The faction store also offers legendary armour and other unique items that can be purchased with faction tokens.
Conclusion:
The Season 2 update in New World brings a range of exciting changes and additions, enhancing gameplay and providing new challenges for players. Whether you're interested in PvP, PvE, or gearing up your character, this update has something for everyone. So jump into the game, explore the new content, and make the most of these thrilling updates.
Most Popular Posts
Popular Category Lists