Runescape Treasure Hunter Guide: Maximizing Rewards in Vault of Riches
Welcome back to LOLTANK! Today we're diving into the exciting world of Treasure Hunter in Runescape. In this guide, we'll explore the Vault of Riches and discover how to maximize your rewards. Strap in because we're about to uncover some valuable loot!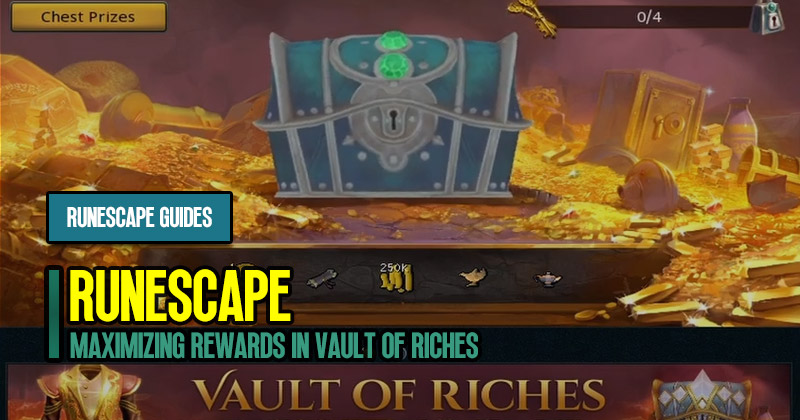 ↖ Getting Started
You'll need Treasure Hunter keys to participate in the Vault of Riches. You can acquire these keys through various means, such as daily challenges and events, or purchasing them with in-game currency like Ottomans. For the purposes of this guide, I've bought myself 10 extra keys with Ottomans.
↖ The Journey Begins
Once ready to begin, head over to the Vault of Riches and start opening chests with your keys. Each chest contains different rewards, and your goal is to obtain the most valuable items possible. Let's see how I fared during my run.
↖ Diamond Chest
The diamond chest is your ultimate goal. It holds the most significant rewards. In my experience, completing the diamond chest has resulted in a profit of around 5 million RS gold. However, your mileage may vary.
↖ Emerald Chest
The emerald chest is less exciting in terms of rewards. It typically contains items worth around 250,000 gold. While not as impressive, these can help recoup the cost of the keys you used.
↖ Ruby Chest
The ruby chest offers a mix of rewards. You may find one or ten large Phoenix lamps, which provide experience boosts. Additionally, there's a chance of getting five million gold. Grab the lamps for a free experience and take the coins for extra profit.
↖ Unexpected Surprises
We obtained a diamond suit token during my run, which I had no idea about. To my surprise, I discovered it's currently valued at 273 million gold coins! I decided to put it up for sale, setting the price at 270 million coins. Amazingly, it sold instantly for 300 million coins! This windfall essentially made me a billionaire in the game.
↖ Conclusion
The Vault of Riches is a thrilling adventure in Treasure Hunter. Collecting keys and opening chests can obtain valuable items and potentially strike them rich. Remember to prioritize the diamond chest, which holds the most substantial rewards. Additionally, watch for unexpected surprises like rare tokens that could fetch you a fortune.
Most Popular Posts
Popular Category Lists