Diablo 4 Fields of Hatred PvP Zones: Underrated Loot, Gold and Red Dust Farm Guides
In the end game of Diablo 4, there is an underrated loot farm that revolves around the Fields of Hatred PvP zones. These zones, located in Kehjistan and Dry Steppes, offer unique farming opportunities with a high density of mobs, events, and random boss spawns. Players can maximise their loot-farming potential and obtain valuable resources by understanding the mechanics and nuances of these PvP zones. This guide will provide the necessary knowledge to excel in these areas and optimize farming efficiency.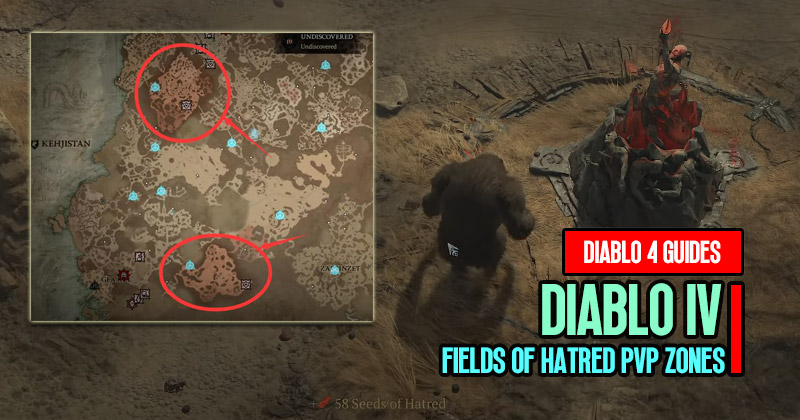 ↖ Understanding PvP Zones and Seed of Hatred
The Fields of Hatred PvP zones consist of random boss spawns, events, and packs of enemies, including elites. Upon killing enemies in these zones, you receive regular loot drops based on your World Tier. Additionally, you'll acquire Seeds of Hatred, a PvP-specific currency. However, be cautious, as other players can kill you and steal your Seeds of Hatred. To safeguard your progress, there are extractors scattered throughout the zones. By staying near an extractor for 30 seconds without dying, your Seeds of Hatred will convert into Red Dust, a spendable PvP currency with additional loot opportunities.
↖ Efficient Farming Method
The most efficient way to farm these PvP zones is to mount your horse and swiftly traverse the area until you encounter a pack of elite enemies. Dismount, eliminate the elites quickly, loot their drops, and mount up again to continue your search for the next pack. While participating in events and boss spawns is optional, focusing on killing elite packs guarantees a higher drop rate due to the substantial mob density. In World Tier 4, elites spawn in packs of three, leading to abundant elite encounters.
↖ Choosing the Right PvP Zone
The choice of which PvP zone to farm is crucial.
The Fields of Hatred in Kehjistan are more active in terms of PvP, attracting players who enjoy engaging in combat with others. The open desert terrain in this zone makes it easy for PvP enthusiasts to roam freely and potentially gank other players to steal their Seeds of Hatred.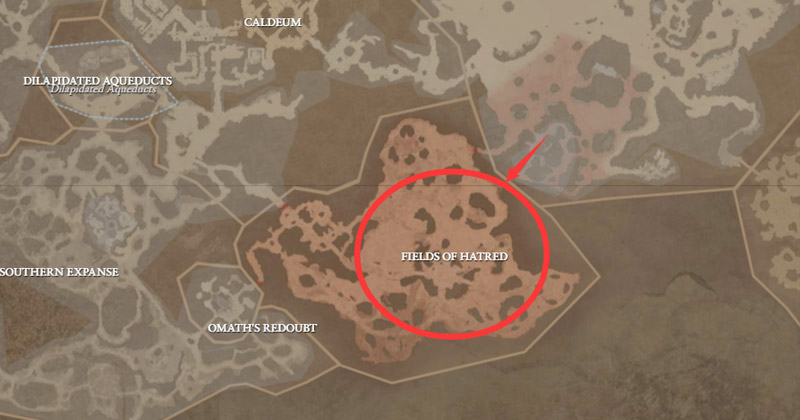 On the other hand, the PvP area in Dry Steppes is much larger and more challenging to navigate, with narrow corridors resembling a maze. As a result, fewer players attempt PvP in this zone, providing a safer environment for farming elite packs. If your priority is accumulating Seeds of Hatred without constant PvP interruptions, Dry Steppes is recommended, despite potentially slower farming progress.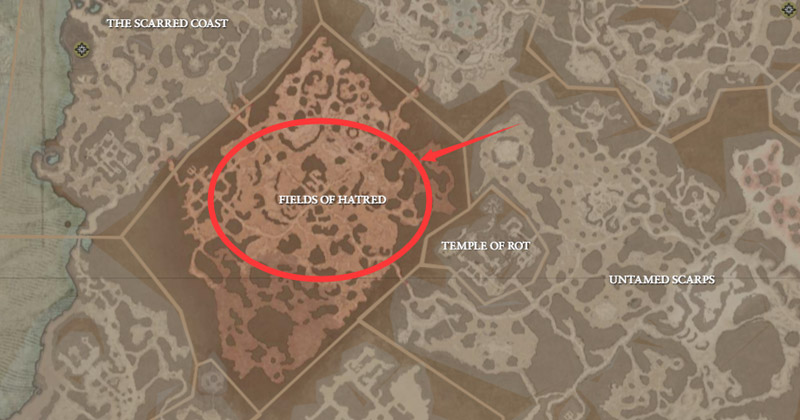 ↖ Benefits of this Farming Method
This PvP zone farm offers numerous benefits, making it suitable for various objectives. Firstly, the high density of mobs guarantees a constant stream of gear drops, allowing you to collect resources from salvaging or selling gear for Diablo 4 gold. The sheer volume of drops ensures rapid wealth accumulation. Although the chance of acquiring ancestral items might be slightly lower compared to farming dungeons or nightmare dungeons, the substantial quantity of drops compensates for this discrepancy. Consequently, this farm is excellent for general resource accumulation.
↖ Red Dust Gambling
Once you accumulate many Seeds of Hatred, you should visit one of the extractors and convert them into Red Dust. Red Dust serves as a gambling currency and unlocks access to a vendor specializing in armor pieces. For 3,000 Red Dust, you can gamble for a single armor item, such as a helm, chest, legs, gloves, or boots. While the labels on the vendor's offerings, such as sacred or ancestral, indicate the primary tier of items available, it's important to note that you can still obtain items from all tiers. This gambling system allows you to target farm-specific armor slots and increase your chances of finding upgrades for those pieces.
Conclusion
Players can enjoy an underrated loot farm by leveraging the Fields of Hatred PvP zones in Diablo 4's endgame. With an understanding of this approach's mechanics, efficient farming methods, and benefits, you can amass significant wealth and gear drops. Whether you prioritize resource accumulation, ancestral item farming, or targeted armor upgrades, this farm provides ample opportunities. Choose your preferred PvP zone wisely, optimize your route, and make the most of the Fields of Hatred for a rewarding Diablo 4 farming experience.
Most Popular Posts
Popular Category Lists