SWTOR Development Transition: BioWare Passes the Torch to Broadsword
In a recent article published by IGN, rumours surfaced regarding a potential change in the development of SWTOR. BioWare may be handing over the reins of the game to a studio called Broadsword. While this news has not been officially confirmed, responses from BioWare developers on the forums have shed some light on the situation. In this guide, we aim to provide players with an overview of the current situation and address some common concerns.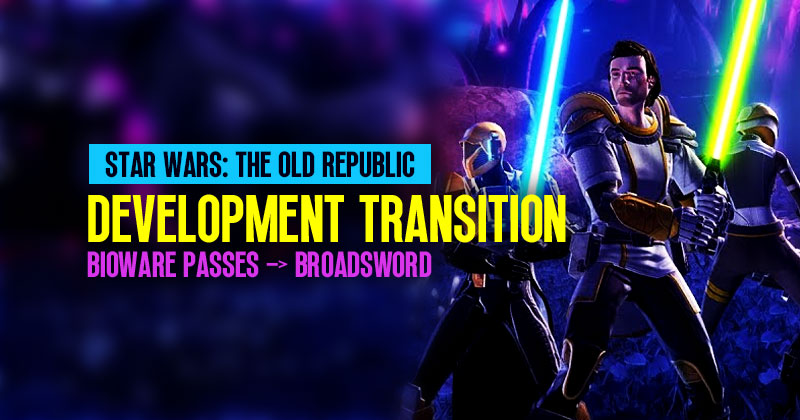 ↖ The Future of SWTOR
Electronic Arts (EA), the publisher of SWTOR, has expressed intentions to evaluate opportunities to give the game and its development team a new home, which includes discussions with Broadsword. The agreement between EA and Broadsword is expected to be finalized in the coming weeks. While specific details remain undisclosed, the future of SWTOR is being carefully considered to ensure the best possible outcome for the game and its dedicated community.
↖ Development Continuity and Updates
One of the major concerns among players is whether SWTOR will continue to receive substantial updates or if it will enter maintenance mode. The BioWare developers have reassured players that update 7.3 and 7.4 are still in the pipeline and will be released as planned. In fact, the game director, Keith Kannik, has emphasized that there are already plans for additional stories, modernizations, and MMO content beyond version 7.4. While details are yet to be revealed, the developers are actively working on shaping the game's future.
↖ Transition of Development Team
Approximately 70 to 80 people make up the core development team of SWTOR, and it is expected that more than half of them will transition to Broadsword. Those remaining with EA may have the opportunity to explore other roles within the company, while some may face potential layoffs. More information about the staff transition is anticipated to be announced soon, providing players with a clearer understanding of the game's future direction.
↖ Broadsword: The New Developer
Broadsword is a studio with ties to EA and Mythic Entertainment. They currently operate Ultima Online and Dark Age of Camelot, both of which are long-running online games. Although Broadsword is relatively small, the support of EA as the publisher should ensure that SWTOR continues to receive the necessary resources and assistance. Further details about the collaboration between BioWare and Broadsword are expected to be revealed in due course.
Conclusion:
While the news of BioWare potentially handing over SWTOR to Broadsword may initially raise concerns among players, the responses from the BioWare developers and industry veterans suggest a positive outlook for the game's future. The plans for updates beyond version 7.4, the dedication to storytelling and modernization, and the ongoing support from EA indicate that SWTOR will continue to thrive under the new development team. Players can look forward to exciting developments and expansions in the game, even as it transitions to a new studio.
Most Popular Posts
Popular Category Lists