Diablo 4 Blessings Aplenty Event: Maximizing XP and Gold
Greetings, fellow adventurers! War here, and I've got some exciting news for all you Diablo 4 players out there. September 1, 10 a.m.– September 5, 10 a.m. PDT, there's a fantastic event happening that will boost your XP and gold gains. Whether you're pushing for that coveted level 100 or just looking to stock up on Diablo 4 gold, this event is for you. In this guide, we'll break down the event details and how you can make the most of it.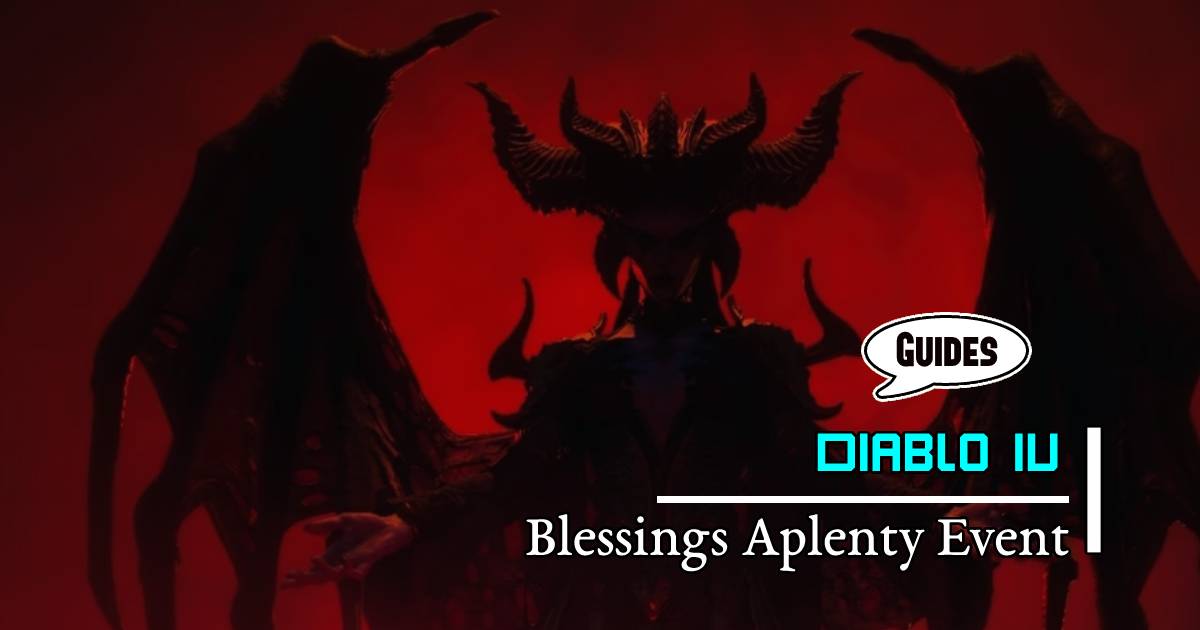 ↖ Event Overview
From September 1st to September 5th, every player in Diablo 4 will receive a significant boost. You'll enjoy a 25% increase in experience points (XP) and a 25% increase in gold drops. These bonuses apply to both the seasonal and eternal realms and stack with other enhancements, such as elixirs and experience-boosting items.
↖ Event Details
When you log into Diablo 4 during this event, you'll receive a special message informing you of these blessings from the game developers. This event is a part of their efforts to engage and retain the player base, offering a fantastic opportunity to level up quickly or amass wealth.
↖ Maximizing Your Gains
Let's break down the math and strategies to maximize your XP gains during this event:
Base Bonus: You start with a 25% increase in XP.
Elixir Boost: Using Elixirs adds an additional 5% boost, bringing the total to 30%.
Monster Level Advantage: If you're fighting monsters ten levels higher than your character, you gain an extra 15% XP. This brings the total to a whopping 45% bonus.
Party Play: Playing in a party, even with just one other player, provides a 5% XP boost. If you're within a certain range of each other, this bonus doubles to 10%. This brings your total XP bonus to 55%.
Furthermore, if you've spent ashes in other areas during the season, it's advisable to allocate them to the Urn of Aggression to boost your XP gains even further, potentially reaching 53% total XP.
↖ Conclusion
This special event in Diablo 4 is a golden opportunity to accelerate your leveling progress or accumulate wealth by capitalizing on the XP and gold boosts. With just a month and two weeks left in the current season, now is the perfect time to push your character to the limit or experiment with new builds.
Most Popular Posts
Popular Category Lists