Diablo 4 Season 1 Ultimate Perfect Tanking Rogue Build Guide
In Diablo 4, finding the perfect build that can excel in various scenarios, from tanking the toughest enemies to clearing tier 100 dungeons quickly, can be a daunting task. Look no further because we've got you covered with the ultimate all-in-one Rogue build. This build boasts the ability to tank the most formidable moves in the game while also dispatching tier 100 dungeons in three minutes flat. If you thought that was impressive, just wait until you see the damage it can deal to bosses, even taking on Lilith herself. Whether you're a seasoned player or a newcomer to the game, this build is the perfect companion for all your Diablo 4 adventures.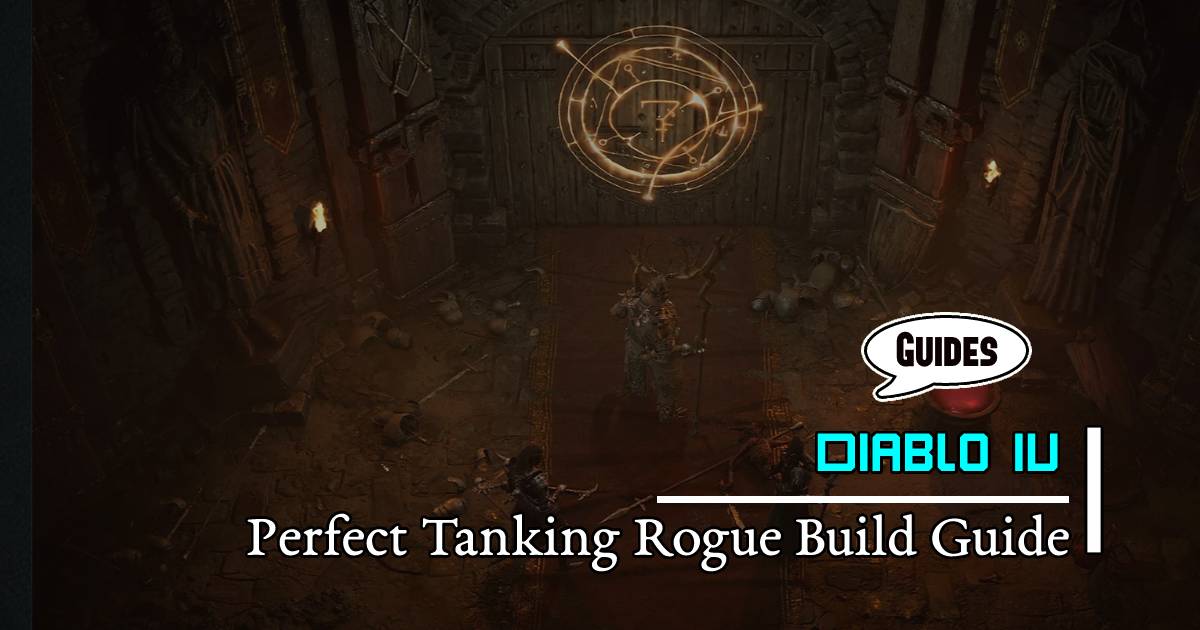 ↖ Build Planner
https://d4builds.gg/builds/9f3499b6-2371-438f-8f30-08e6d7c993bd/
↖ Skills Overview
Before we delve into the gear and aspects, let's take a quick look at the skills that make this Rogue build a powerhouse:
Puncture: This skill is essential for applying the vulnerable effect, serving as your generator skill for combo points.
Twisting Blades: Your primary source of damage, invest heavily in Improved Twisting Blades.
Siphoning Strike and Sturdy: These skills enhance your defense, providing much-needed survivability.
Shadow Step and Methodical Shadow Step: Offer crowd control capabilities, stunning enemies and spreading the stun effect.
Concussive: Boosts critical chance when knocking down enemies.
Trick Attack: Consistently knocks down enemies for more control.
Dash (1 point): Improves mobility.
↖ Gear and Aspects
Now, let's get into the nitty-gritty of the gear and aspects that make this build shine:
Helm: Umbrous Aspect for versatility.
Chest: Stolen Vigor Aspect for added defense.
Gloves: Shared Misery Aspect, enhancing your damage output.
Pants: Might Aspect, further boosting your damage.
Boots: Penitent Greaves for movement speed.
Crossbow: Accelerating Aspect, crucial for your offense.
Amulet: Disobedience Aspect for added defense.
Rings: Bursting Venoms Aspect with Cluster Munitions for damage.
Pestilent Points: The Revenge heart offers 20% damage reduction.
Dagger: Shiraz dagger, and Blade Dancers on the off-hand.
↖ Skills Rotation
In nightmare dungeons, charge up at least two or three combo points before releasing your poison-imbued Twisting Blades for maximum damage. When Bursting Venoms procs, go all out with your attacks. For boss fights, follow the same strategy, ensuring you have three combo points before unleashing your damage.
↖ Aspects and Paragon Board
Focus on maximizing poison damage, life, and armor.
Prioritize multipliers for poison damage, life, and armor.
Make use of Core Skill, Closer, and Cutthroat damage boosts.
Balance dexterity, intelligence, and strength for optimal damage and defense.
↖ Conclusion
This ultimate all-in-one Rogue build in Diablo 4 allows you to conquer the toughest content the game has to offer, from tier 100 dungeons to Uber Lilith herself. With the right gear and aspects, you can fine-tune the build for PvP or PvE scenarios, making it a versatile choice for all your adventures.
Most Popular Posts
Popular Category Lists