Diablo 4 Season 1 Elementalist Chill and Freeze Sorcerer Build
Welcome to another exciting Diablo 4 build guide! In this guide, we'll be diving deep into the Elementalist Chill and Freeze Build, a powerful setup that focuses on freezing enemies in their tracks while maintaining solid damage reduction. This build is designed for Tier 100 content and offers a unique playstyle that centers around permanent chill, freeze, and damage mitigation. Let's break down the key elements of this build.
Build Planner: https://d4builds.gg/builds/a6ebd93e-e3ad-44d2-ab2b-c69104edf78d/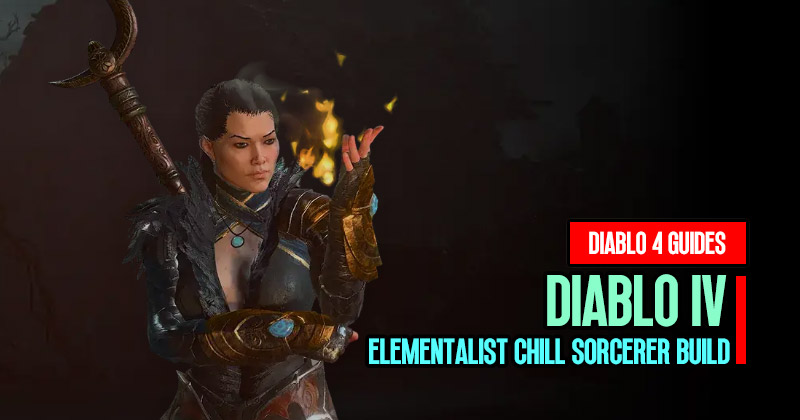 ↖ Core Build Strategy
The Elementalist Chill and Freeze Build prioritizes two main aspects: high critical damage investment and damage reduction. Vulnerability is not a primary concern since the build's damage output is already formidable without it. Instead, we focus on constant chill and freeze effects to control the battlefield.
↖ Permanent Chill and Freeze
The build excels at inflicting permanent chill on all monsters, whether they're up close or at a distance. This is achieved through a combination of skills like Penitent Greaves, crowd control duration boosts, Frozen Orb, and Frost Bolt enchantments. Additionally, the Shared Misery aspect spreads chill even faster, setting the stage for frequent freeze triggers.
↖ Versatility in Enemy Engagement
The Elementalist Chill and Freeze Build is versatile in dealing with both close-range and distant enemies. Penitent Greaves guarantee a consistent 25% damage reduction against nearby foes, while skills like Frozen Orb and Frost Bolt are geared towards distant enemies.
↖ Gear and Affix Choices
Helm: Focus on enhancing skills related to chill and freeze, rather than investing in Hydra.
Amulet: Prioritize 2DR for survivability, but consider DPS affixes for speed farming.
Weapons: Devouring Blaze and Fourth Roast Malignant Hearts are essential choices.
Mana Investment: The build demands substantial Mana investment, so gear up accordingly to maintain over 100 Mana consistently.
↖ Critical Chance and Survivability
Your crit chance should reach 100%, thanks to the Elementalist aspect, ISU Philosophy, and legendary Paragon node Searing Heat. Consider one crit chance affix on a ring for boss fights when Mana is harder to maintain. Aim for 6,000 armor and 13,000 maximum life for better survivability.
↖ Damage Reduction
The build heavily relies on damage reduction from chilled and burning enemies, reaching nearly 50% during fights. Skills like Mana Shield and Shimmering Teleport further bolster your defenses.
↖ Skill Tree and Paragon Points
Prioritize enchanting Frost Bolt for more chill application.
Use the Paragon points for Maximum Life, Burning Instinct, Searing Heat, and Icefall. Adjust Tactician for extra damage reduction when needed, or swap for DPS glyphs during speed farming Diablo 4 Gold.
↖ Final Thoughts
The Elementalist Chill and Freeze Build is a unique and powerful choice for Tier 100 content in Diablo 4. It offers a playstyle centered around controlling enemies through chill and freeze effects while maintaining substantial damage reduction. Keep your gear and affix choices aligned with the build's core strategy to maximize its potential.
Most Popular Posts
Popular Category Lists